MAINGEAR Releases Powerful, High Definition, Low-profile Media Centers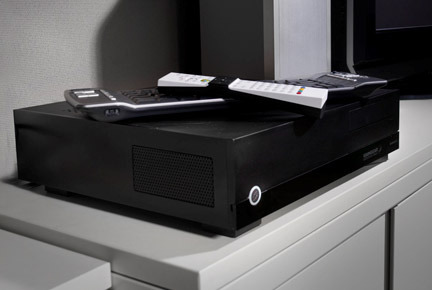 The award winning MAINGEAR Computers make use of their expertise in premier high performance systems integrator, announce the immediate availability of their new Axess Full HD Home Theater, a low profile media center.
The Vista-AMD platform Axess HD is available in customizable configuration with a variety of selection – DVD, Blu-ray or combo HD player, raid or bare drives storage, up to two ASTC or Cable Tuners, ATI Radeon HD video card, high performance sound card with HDMI, Coaxial/Optical digital and 7.1 analog HD audio outputs on GA-MA78GM-S2h mobo.
The company CEO, Wallace Santos says "At just under $1400 equipped with Blu-ray playback, we feel we're providing tremendous value to the living room form-factor home theater PC,"
Well, the picture doesn't show much of it but slashgear will get a review unit and we'll see how good a $1400 media PC with AMD's 780G chipset performs. Stay tune.
[via MainGear]