Maingear Offers Liquid Cooled Graphics Card Options For Overclockers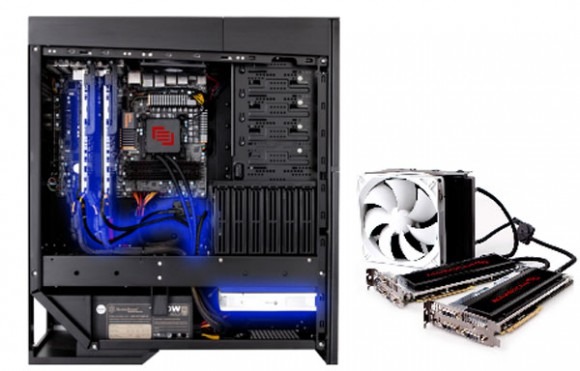 If you are really into overclocking you know that heat is the enemy and if you want your rig to be fast and stable you need to move beyond air cooling. Maingear has been offering computer systems for a while now that have liquid cooling options for the CPUs. This allows the CPU to run cooler and the tweaker can get the operating speed higher to provide more performance.
Maingear has announced that it is now offering its Epic liquid cooling solution on the graphics cards inside the computer. The cooling solution for the video cards is made by Cool IT and will be offered as an option on the Maingear SHIFT gaming computers. The cooling solution is designed for dual graphics card setups and has a closed loop, maintenance free design.
That means you don't have to worry about leaks and you never need to add more liquid to the cooling system. The Maingear EPIC X2 cooling solution is available on machines with the dual NVIDIA GeForce GTX 590, dual GTX 580, and will soon be offered on the dual Radeon 6990.