Maingear Nomad 15 gaming laptop aims for mobile gamers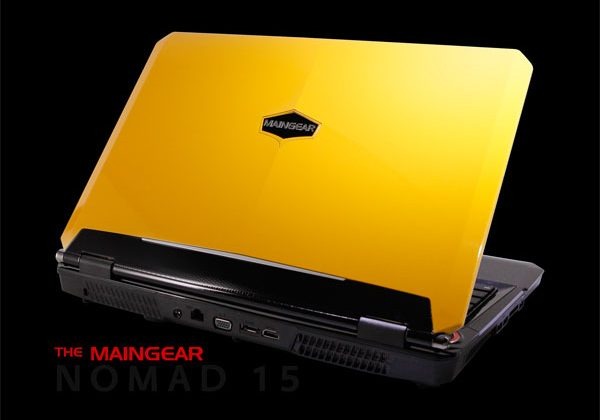 Maingear has added a new gaming notebook to its lineup called the Nomad 15. Last month, the company announced a larger version of the same notebook called the Nomad 17. The Nomad 15 will be lighter and easier to take with you on the go if you're the sort of PC gamer who always has to have your favorite game ready to go.
The Nomad 15 has lots of hardware options and can be fitted with third-generation Intel Core i7 processors. The machine comes with the Nvidia GeForce GTX 670M mobile graphics card as the base GPU. That video card can be upgraded to the GeForce GTX 675MX or GTX 680M. All of the GPU options support Nvidia's Optimus technology for power savings.
The computer also has the ability to overclock the GPU at the touch of a button to increase performance by up to 8%. The machine supports quad core processors operating at up to 3.8 GHz. It can also be fitted with up to 32 GB of RAM and supports a number of storage options, including SSDs, HDDs, and RAID arrays.
Other features of the computer include integrated Killer Networks Doubles shot technology combining Killer E2200 LAN and 1202 Wireless for gaming with less lag. The keyboard of the computer is fully backlit and the 15-inch matte display supports full HD resolution. The trackpad supports gestures, and the machine has USB 3.0, USB 2.0, and eSATA ports. Other features include integrated Bluetooth, HDMI output, and VGA output. The notebook also has an integrated subwoofer. Pricing for the notebook starts at $1549 and goes up significantly with options.