MAINGEAR intros Remix, powerful Workstations for professionals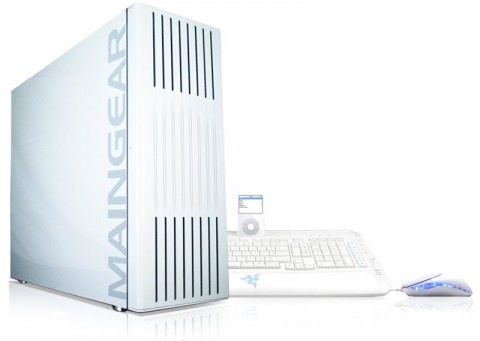 The custom PC maker known to built powerful gaming gig for PC enthusiasts, has announced a new breed of next generation workstations for professional graphic and image designers, or the likes of advanced audio and video specialists in needs of a durable and high performance tool.
The new Remix series workstations from MAINGEAR, offer Intel 45nm "Nehalem" i7 Quad-core processor, Intel X58/ICH10R chipsets, Nvidia GPU Quadro CX and M-audio peripherals to provide professionals with industry's most demanding and memory-intense 3D apps, graphic simulators, projects and professional studios works.
Additionally, the Remix workstations are hand-built with advanced insulation materials, water-cooled with whisper-quiet CoolIt Systems and customizable in a variety of color finishes and powerful components from Intel i7 Extreme quad core, 12GB of DDR3 memory, 10,000 RPM SATA II storage to 1.5GB of Quadro-grade GPU memory.
The base Remix has a suggested retail of $1,999 and can be purchased at company's online store.