MAINGEAR eX-L 15 gets Core i5/i7 update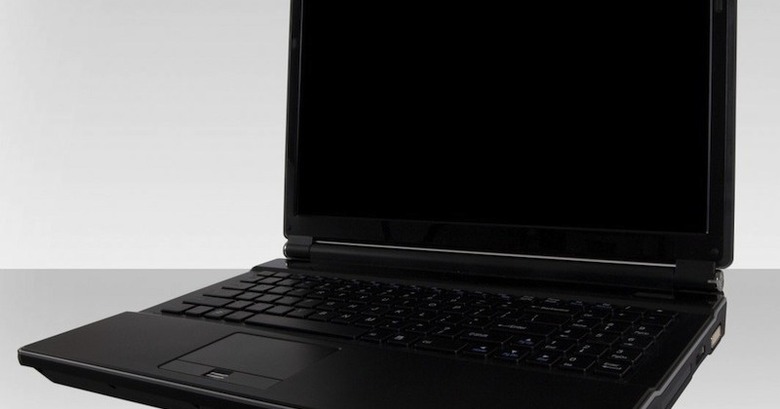 MAINGEAR's eX-L 15 notebook is eight months old, so the company has dragged it back into the lab and given it an upgrade-style polish.  The new version packs the latest Core i5 and Core i7 processors, while out goes the eX-L 15's original GeForce GTX 260m graphics, to be replaced by the newer ATI Radeon HD 5870 1GB GPU paired with some different display resolution options.
In fact the standard display is now the a 1,600 x 900 16:9 15.6-inch panel, and there's a new 1920 x 1080 option.  Otherwise there's eSATA, FireWire, four USB 2.0 ports, VGA, HDMI and DVI, as well as S/PDIF, a webcam and a separate numeric keypad.
The new version is cheaper – at least at the entry level – than the machine it replaces, too, and where the basic eX-L 15 previously kicked off at $1,899, the new version starts at $1,599.  The Full HD display is an extra $95, you'll pay at least $144 for a Core i7-620M upgrade, and switching the standard 250GB 7,200rpm HDD for an SSD is at least $323.75.
Press Release:
MAINGEAR Unleashes Revamped eX-L 15 Gaming Notebook

15" notebook gives gamers the world's fastest mobile graphics performance to date

Kenilworth, New Jersey – April 20, 2010 – MAINGEAR Computers, award-winning builders of custom computers for PC gamers and enthusiasts, unveils the eX-L 15, the fastest 15″ HD gaming notebook on the market. Featuring DirectX 11 graphics courtesy of the ATI Radeon HD 5870 graphics adapter, and resolutions up to 1920×1080 and an LED back-lit screen, the eX-L delivers killer graphics and performance.

Processing Power – eX-L15 can be configured with 45nm quad-core processors for blazing fast performance or the all new 2010 Intel Core i5 and i7 32nm processors for enhanced battery life.

Visual Feast – eX-L 15 packs the world's fastest mobile GPU in the ATI Radeon 5870 with a crystal clear 1080p LED backlit screen providing the most brilliant resolution for today's hottest games. And enjoy a complimentary 30-day, ZERO dead pixel warranty free of charge.

Connectivity, Security, and Expandability– Featuring DVI, HDMI, and S/PDIF audio out, the eX-L 15 gives users enhanced connectivity capabilities to bring movies, games, and music onto a larger monitor and sound system. Additional connection features include eSata, Firewire, 4 USB ports, and a webcam.

Cooling Capabilities – To combat an overheating lap, MAINGEAR implemented a dual heatpipe cooling design for both the CPU and GPU with Artic Cooling thermal paste.

Additional Advanced Features – eX-L 15 offers gamers a dedicated number pad easing the transition between gaming on a desktop and notebook.

"The eX-L was designed for maximum performance in a portable package," said Wallace Santos, CEO and Founder of MAINGEAR. "With the DirectX 11 performance of the Radeon HD 5870, we're not only able to provide that performance, but do it with exceptional visual quality for today's and tomorrow's hottest titles."

Consumers can purchase the eX-L 15 at MAINGEAR's Web site http://www.maingear.com/custom/laptops/exl-15/ or order by phone at (888-MAINGEAR). The base price for the eX-L 15 is $1,599 and comes with MAINGEAR's premium Lifetime Labor and Phone Support with a 1 year hardware warranty and is backed by the best in-house support team in the country.