Magic Leap One Creator Edition begins shipping out today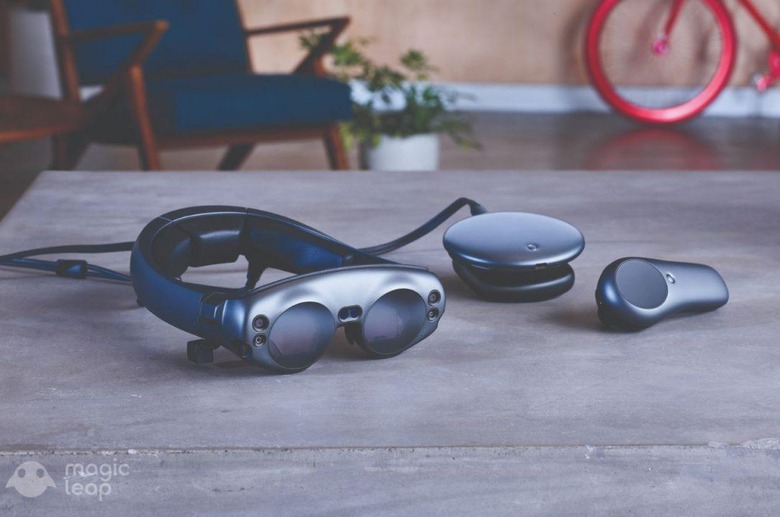 After many years of waiting, Magic Leap is finally ready to launch its flagship product, the Magic Leap One mixed reality headset. This is a launch that's been a long time coming, but even though the headset is shipping out today, there's still plenty of progress to be made. For starters, this is a limited launch that's aimed at developers, with the headset only shipping to folks to certain major cities in the contiguous US.
That means early adopters may want to sit this launch out for now, but there's technically nothing stopping them from buying a headset as long as they live in an area that Magic Leap is shipping to. If you decide to buy one, you app experiences are going to be limited. There are a few to choose from at this early stage, but the pickings are definitely slim.
For instance, you'll have a few in-house apps from Magic Leap itself. These include the company's Helio web browser, Screens video player, and its Social application, which allows users to create avatars and interact with others in a mixed reality space. Other apps, which Magic Leap is calling "preview experiences" include Tonandi, which is a musical collaboration with Sigur Ros; Create, a sandbox app; and Dr. Grordbort's Invaders, a video game developed by Magic Leap and Weta Workshop.
So, as you can see, there isn't a whole lot to Magic Leap One at the moment, but this launch aims to fix that. Magic Leap is attempting to pull app developers into the fold with these early Creator Edition shipments, and the hope is that those developers are receptive to the headset and create the content it needs to succeed.
If you're one of those developers (or you just have to be among the first to own one of these headsets), you can enter your ZIP code at Magic Leap's site to see if the company is shipping to your area. Assuming it is, you'll be able to purchase a Magic Leap One Creator Edition for $2,295, which comes with everything you need to get up and running. Your purchase also includes free delivery, fitting, and set-up, which is definitely a nice touch. With this launch, Magic Leap One is definitely a product to watch, so stay tuned for more, because hopefully a wider release isn't that far off.