Magic Leap NBA app puts up multiple virtual screens in your room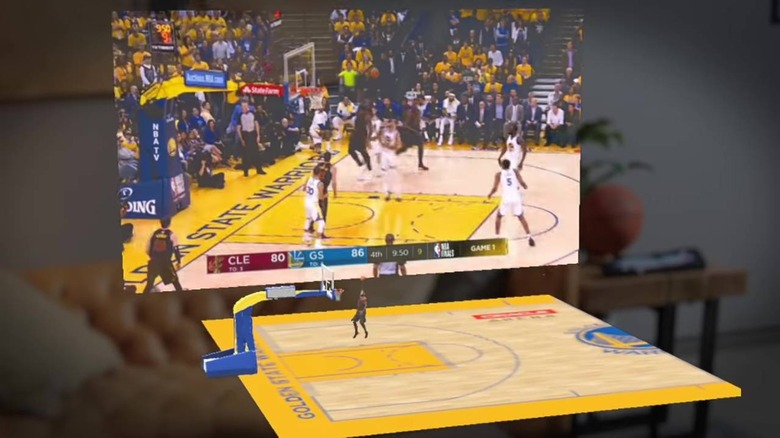 Virtual and augmented reality are most often associated with games but that dismisses too easily the non-gaming applications of the technology. One of the most common is the ability to put up more screens than you can have room or budget for actual physical monitors. AR company Magic Leap has taken that idea and made it accessible to developers and publishers through its Screens framework. That, in turn, has given birth to this new NBA app that might make hardcore basketball fans want to buy an expensive AR kit.
A true-blooded sports fan will be keeping track of more than just one team or its players. They might even keep track of rivals to see how their favorite will fare against the challenge. And then there's the game itself and maybe some replays on the sides. Even with smart TV overlays, a laptop, and a phone, there might not be enough screens to go around to have all those at a moment's notice.
That's where VR and AR come in, offering additional virtual monitors for the price of none. And since the Magic Leap is a "mixed reality" platform, you don't even have to completely dive into an alien world. In other words, your screens will be floating right in front of you, wherever you turn your head.
Utilizing the Magic Leap Screens framework, the NBA app on Magic Leap can "stick" multiple screens on thin air. Those can range from live games, on-demand replays, team-vs-team and player-vs-player stats comparisons. The best part is that, like your real-world home furniture, you can arrange these screens any which way you prefer.
Most of this content is available as part of NBA League Pass or NBA Single-Game subscriptions. For Magic Leap One owners, however, a huge number of on-demand content is being offered for free. Considering the $2,300 price tag for the headset, every little saving counts.