'Magic Box' media center concept looks like Sonos grown up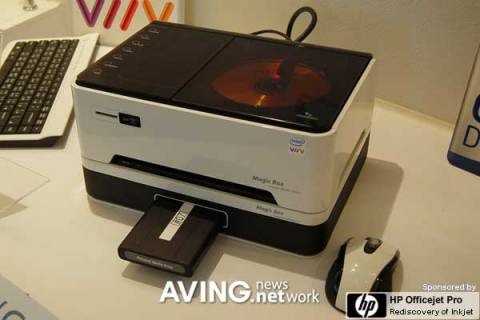 Looking quite a lot like an overgrown Sonos unit, and with a strikingly similar remote control design to boot, the ECS 'Magic Box' contains a full Vista Media Center PC rather than any sort of genie.  Shown at Computex Taipei 2007, where it won third place at the Intel Core Processor Challenge, it unsurprisingly runs an Intel Conroe CPU with a maximum 2GB RAM.  Next to the top-mounted optical drive a docking bay keeps the remote – which is a wireless Windows Sideshow unit – charged and ready.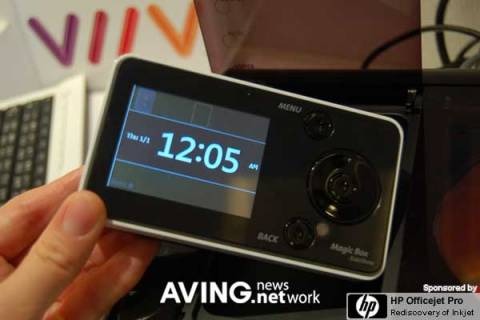 The device, currently just a concept rather than slated for production, uses a removable hard-drive cartridge to make memory upgrades and large file transfer straightforward.  The controls are touch-sensitive and there're HDMI and D-sub video outputs.  The whole thing measures just 207 x 90 x 280mm.