Magellan unleashes the power of GPS at CES 2015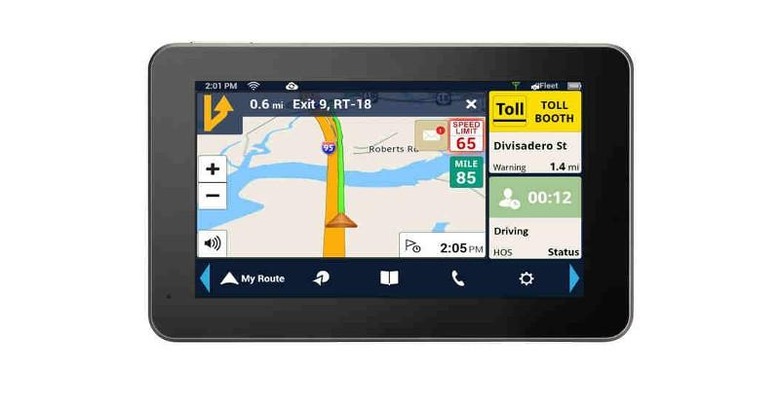 Once simply a hi-tech luxury, GPS navigation is becoming more and more common, not only for professional drivers and truckers, but also for your day-to-day drivers. They now even come inside wearable devices for athletes and active people. Magellan, one of the most notable names in the GPS industry, is showing off a new batch of its devices at CES 2015, ranging from 7 inch tablets to 5 inch navigators to sports watches, each addressing a different class of users and fulfilling their navigation and tracking needs.
For the truckers, Magellan has the new RoadMate RC9485T-LMB. This is a 7-inch GPS navigation system that has been designed for professional drivers in mind, whose jobs not just require precise and fast routes but also accurate logging of work. The system has an external AV input for adding a backup camera. The capacitive touch panel features an easy to use OneTouch menu for getting to important settings and information quickly and without distraction. Aside from your usual routing and navigation information, the RC9485T-LMB also has features like Multiple Driver Log-in where drivers can record their driving hours and status, which they can then later export for more detailed reports, real-time Traffic Alerts, Landmark Guidance, and Bluetooth connectivity for hands-free phone calls.
The Magellan RoadMate RC9485T-LMB will cost $399.99 when it launches first quarter this year.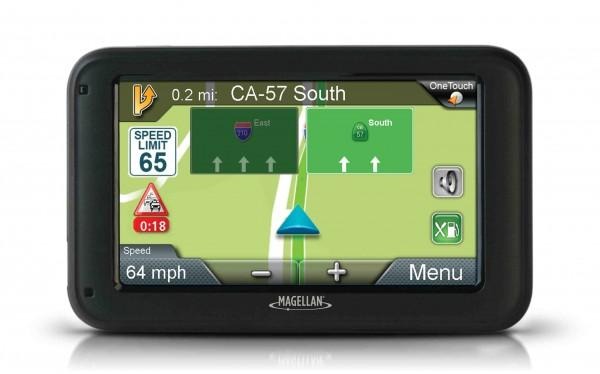 Even non-professional drivers will get to benefit from Magellan's GPS expertise. The new line of 5-inch RoadMates are designed to cater more to casual users without skimping on the navigation features. The highlight of these three devices are 3D renderings of buildings and landmarks, giving drivers an easier and quicker idea of their location. The RoadMate 5322-LM features this as well as Traffic Camera Alerts for warning drivers of upcoming red lights and speed cameras, the easy to use OneTouch interface, and SmartDetour rerouting, among others. The RoadMate 5330T-LM builds on all these and adds a free Lifetime Traffic Alerts subscription to the offering. The RoadMate 5375T-LMB takes things one step further by adding Bluetooth 4.0 connectivity as well.
These three 5-inch Magellan devices will be available starting March, with a price tag of $149.99 for the RoadMate 5322-LM, $159.99 for the RoadMate 5330T-LM, and $199.99 for the RoadMate 5375T-LMB.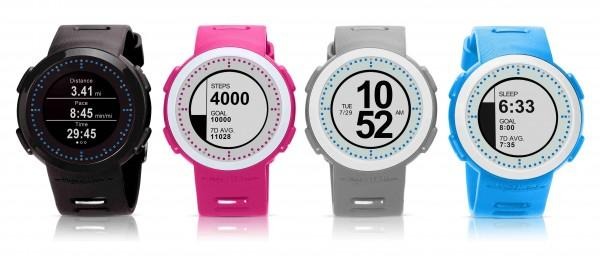 Those without cars or who don't drive won't fee left out with Magellan's new line of Echo devices. The Echo Fit Smart Sports Watch, as the name so clearly points out, is geared towards fitness and health buffs. You will see your usual assortment of activity tracking features, including steps, calories burned, distance covered, and even sleep. It can also receive message and call notifications from paired smartphones, both Android and iPhones, as well as control music playback. Right now, the Echo Fit syncs with smartphones via the existing Echo Utility app but sometime later in the quarter, Magellan will be rolling out the Magellan Activity App, which will pass on the activity data from the Echo Fit and upload it to Magellan's Active website. Somewhat ironically, Magellan's Echo Fit sports watches don't have GPS chips.
The Echo Fit is now available from retailers and Magellan's online store and comes in two versions, a $129.99 basic model and a $179.99 version with a Bluetooth Smart Heart Rate Monitor.