Mag+ digital magazine reader concept headed to 2010 prototype [Video]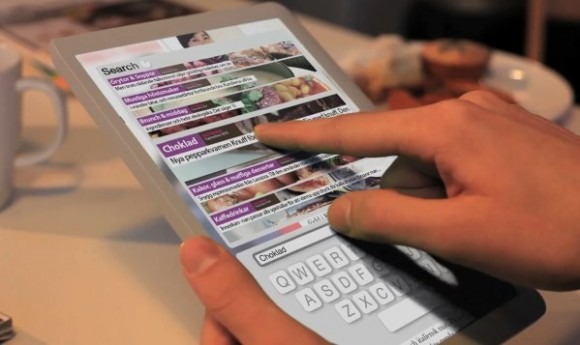 Prototype digital media tablets seem to be the concepts of the moment, and we're particularly enamoured with Bonnier R&D's Mag+.  They reckon that part of the appeal of magazines is the ability to "lose yourself" in the content, and as such the concept  - which was designed by BERG – is navigated by "shifting focus" though tapping different sides of the screen.
Video demo after the cut
Interestingly, despite the almost unfathomable amount of content available out there, Bonnier R&D discovered that readers prefer to know that their magazines – digital or print – have an end and are not infinite.  People, they claim, like the sense of completion when they reach the end, and they also like knowing how far through the content they are; that's contrasted with the sense of anxiety triggered by an ever-filling RSS reader.
There's also search – with an on-screen keyboard – bookmarking and saving of pages, and a clever on-screen "atom" with petal-like options that can be pulled up with a tap-and-hold gesture.  BERG's renders are incredible, really impressive, and the full overview (the first video below) is worth a view if you have eight minutes to spare.  Following it is just the excerpts of the concept.  Excitingly, Kicker Studio are apparently working on translating the concept into a functional prototype in 2010.
Full overview:
Concept footage excepts:
[via Putting People First]