Medison Celebrity - The $150 Linux Laptop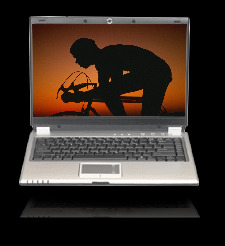 Need a laptop, but don't have a few hundred bucks lying around? If you could manage to scrape up $150, then you can have yourself a brand new fully-functional notebook.
The Medison Celebrity is powered by an Intel Celeron M 370 which is clocked at 1.5GHz, 256MB of DDR2 (expandable to 1GB) a 40GB hard drive and a combo drive. You'll also get 3 USB 2.0 ports, a PCMCIA card slot, Ethernet, 802.11g wireless.
One thing to note is that like all cheap PCs, it's going to come with Linux. I'm pretty sure that for $150 you can learn to love Linux. However, I will admit that this deal does sound far too good to be true, so proceed with caution.  There is a 4-6 week shipping time, so it'll be a month at least before you know whether or not your $150 investment will bear fruit.
Medison Celebrity – $150 Laptop [via laptoping]