Madden NFL 15 launches August 26, cover vote starts May 8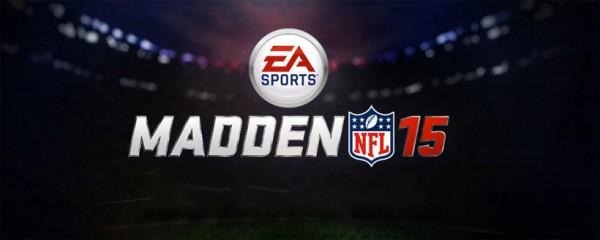 One of the most anticipated sports games to launch each year is the new entry in the EA Sports Madden NFL franchise. The next entry on the franchise will be Madden NFL 15 and EA Sports has announced that August 26 is the launch date. Madden NFL is often one of the biggest sports games launched each year, and this year will be no different.
On August 26 in North America, the game will land for the PS4, PS3, Xbox 360, and Xbox One game consoles. Launch in the EU will happen on August 29. EA Sports has published a teaser video for the new game on YouTube, which can be seen below. EA promises that the new version of the game will have the most immersive defensive game play control in franchise history.
EA isn't offering details on what makes the defensive game play so advanced just yet. It did say that gamers would be able to build a great defense and drive their team to back-to-back championships. Madden NFL 15 will also feature a new Madden NFL game day presentation.
That presentation will have all-new camera angles, dynamics pre-game, and halftime features. EA Sports and ESPN are working together again with Madden NFL 15 to allow fans of the game to vote for the athlete that will be featured on the cover of the game. Cover voting kicks off on May 8. Madden NFL 15 is being developed by EA Tiburon.
SOURCE: EA Sports