Mad Catz Kunai stereo gaming headset for PS3 and PS Vita ships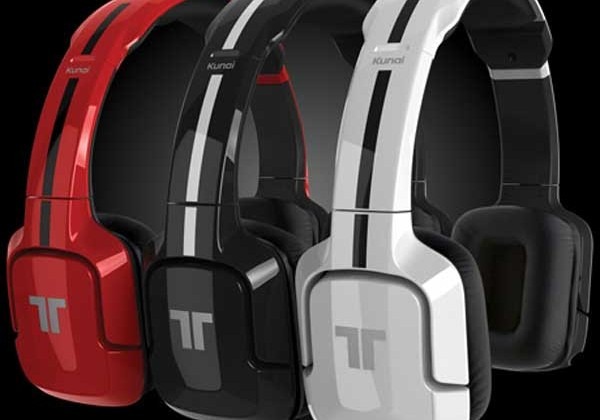 Mad Catz has announced that it has shipped a new headset that falls into the companies Tritton audio line. The headset is called the Kunai, and the new version is made specifically for the Sony PlayStation 3 and PlayStation Vita game consoles. The headset is available in three different colors, including white, black, and red.
The headset is optimized specifically for the Sony game consoles and features independent game and voice volume controls when used on the PS3. The over the ear headphones are designed to be comfortable for long gaming sessions. The headset uses a pair of precision-tuned and amplified 40 mm speakers.
The speakers use neodymium magnets, and the headset features a removable microphone boom. The head rail for the headphones is adjustable and padded. The head rail can expand with an additional 1.25 inches of travel on either side to accommodate different head sizes.
The ear cups rotate and can fold flat for storage and to provide comfortable around the neck resting position. The cable for the PS3 is 14 feet long while the cable for the Vita is 3 feet long. Frequency response is 25 Hz to 20 kHz. When connected to the PS3 the headphones use RCA connectors and requires a USB port to power the amplifier. The headphones sell for $59.99 in the US.