Here's your first look at the Mad Box console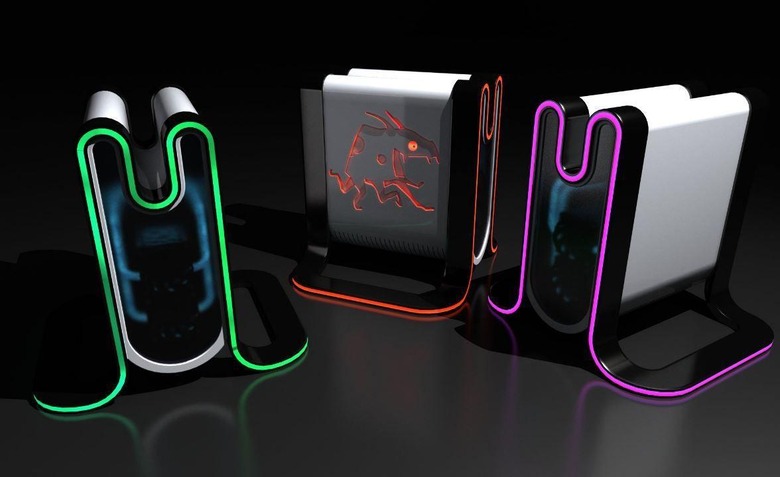 It's been an interesting couple of days for the gaming industry, and that's mostly thanks to one company: Slighty Mad Studios, the developers behind games like Project Cars and Need for Speed: Shift. On January 2nd, Slightly Mad Studios CEO Ian Bell created a Twitter account to announce not a new game, but a new console. Dubbed the Mad Box, Bell said that it will be the most powerful console ever made and will be priced competitively with the next Xbox and PlayStation.
The announcement certainly left a lot of us scratching our heads. It isn't everyday that a new company decides to enter the console market, and it's definitely rare to see a game developer attempt to make the jump to gaming hardware. Still, it seems that Bell and his company are set on making a splash in the console space, as today the enthusiastic CEO shared the first images of the Mad Box on Twitter.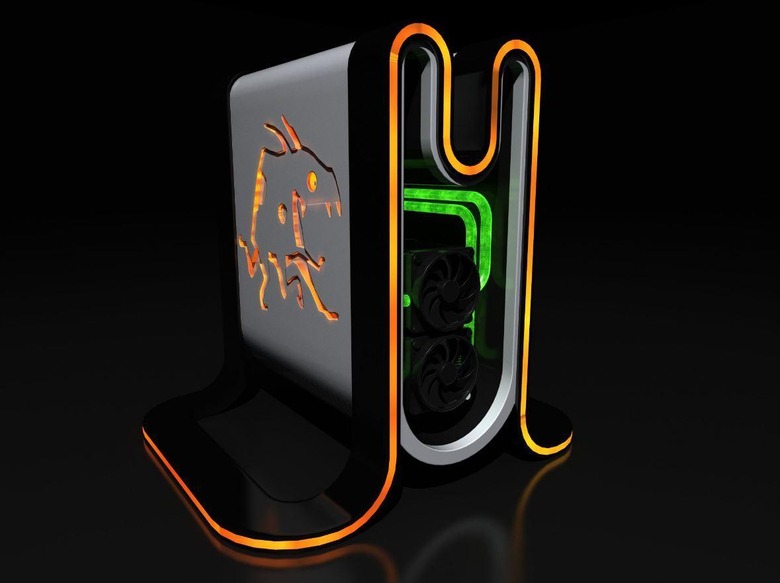 The renders Bell shared show off a console that is quite unlike the boxes we're used to seeing from Microsoft and Sony. Bell says that the internals of the machine have been blurred out in these images because Slightly Mad is still in talks with component manufacturers. He also says that the Mad Box will feature a carry handle and "talk to other Mad Boxes without cables."
The design, which Bell later said isn't final, is certainly an interesting one. The case makes it look more like a custom PC than a console, though the Mad Box is intended to be a direct competitor to next-generation hardware from Sony and Microsoft.
Regardless of how it looks now, we can probably expect something about its design to change in the future. When Bell first revealed the Mad Box earlier this week, he said that the console was around three years off, which means there's a lot of time for specifications and design to change. We'll see what else Slightly Mad Studios reveals about the Mad Box in the coming weeks and months, but in the meantime, head down to the comments section and tell us what you think of this reveal.