Macworld 2012 adds "iWorld" to title, markets self as "lifestyle event" to stay relevant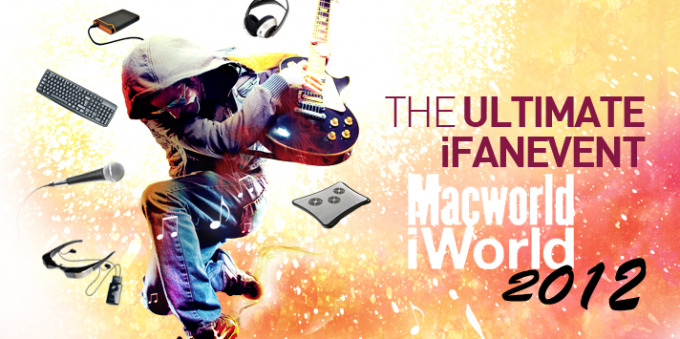 There's not a whole lot of big-time press that follows MacWorld these days, or at least in the past few years since Apple stopped attending the event themselves – but they're still there, and they've still got something to say! Macworld 2012 is now called Macworld | iWorld and as event general manager Paul Kent says, "[it's] not a trade show – it's a lifestyle event." What the event's task is now, as it goes on this week, is to keep themselves at least seeming important as they move perhaps further and further away from the height of their popularity – the launch of the original iPhone.
According to some reported numbers coming straight out of USA Today, there were somewhere around 44,000 attendees at the 2007 Macworld where Steve Jobs introduced the very first iPhone. This compared to last year's 22,000 attendees says something major about how far the event has gotten from its heyday. That said, Macworld | iWorld this year will be continuing to move forward with not just manufacturers showing off their wares. Instead this year there's much more focus on demonstrations by artists and musicians who are showcasing their talents with works created using Apple products exclusively.
Developer Christopher Allen, a veteran in the world of creating applications for Mac products, having created his first in 1984 and having written several iOS books since, compared the event to CES, in sorts:
"At its height, Macworld was starting to take on some of the challenges of CES, where it was getting so huge it was hard for a small company to get visibility. But now that we're a smaller Macworld, it might be a little easier to get the word out. ... Before, small developers could basically show up and pay for their booth through sales but now I'm not quite as confident that's possible. Now it's more of a pure marketing expense for a small developer, although they have made some good strides to improve that, like opening up on Saturday for more consumers to come through." – Allen
We'll see how this all plays out as the event unfolds. What do you think? Are you attending Macworld this year? Have you attended in the past?
[via USA Today]