macOS external GPU support: Here's the good and bad news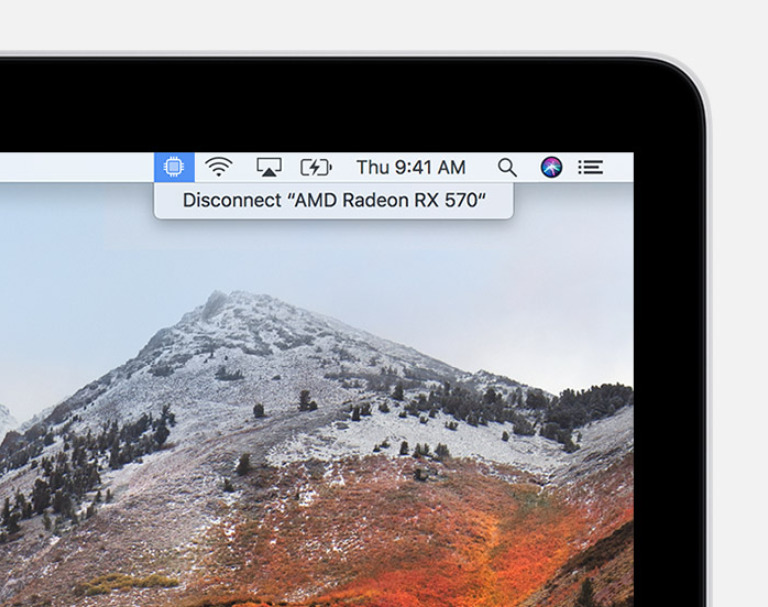 The latest version of macOS High Sierra, 10.13.4, is here, and with it comes a big new feature: official support for external GPUs. There are, of course, some other fixes and new features with this update, but eGPU support definitely steals much of the spotlight for itself. Before you dive into the wonderful world of increased graphics power, Apple has some recommendations to get the most out of external graphics support.
These recommendations (and, in some cases, requirements), are outlined over on a new Apple support page. First thing's first: your Mac is going to need Thunderbolt 3 functionality, which limits the machines that support eGPUs to 2016 MacBook Pros and later, 2017 iMacs and later, and the iMac Pro. Assuming you have one of those computers, Apple recommends a number of graphics cards and Thunderbolt 3 chassis.
A number of AMD cards make the list, including the Radeon RX 570, 580, Pro WX 7100, RX Vega 56, RX Vega 64, Vega Frontier Edition Air, and Pro WX 9100. Apple recommends specific chassis for each of these graphics cards, with manufacturers like OWC, PowerColor, Sapphire, and Sonnet all making the list. NVIDIA cards are notably missing of Apple's recommendations, so for now, you'll want to stick with AMD cards if you're looking to use an eGPU to use with your Mac.
It's worth pointing out that any Thunderbolt 3 enclosure you pick for your GPU needs to output enough power to charge your MacBook Pro. All of the chassis Apple lists check that box, so if you're unsure, it's not a bad idea to stick with the official recommendations. You can use multiple eGPUs by plugging them into different Thunderbolt 3 ports (don't daisy chain them together, in other words), and to disconnect your eGPU, simply click the new chip icon you see in the image above.
While Apple launched eGPU support primarily so Mac owners can accelerate applications like Metal, OpenGL, and OpenCL, you can also use an external GPU to give a boost to your games or VR applications. In the case of games, Apple recommends plugging an external monitor directly to the eGPU, while it says VR users should connect their headset directly to it as well. Be sure to read through Apple's full support document for more on which graphics cards and chassis you should use for your eGPU set up, and enjoy that extra power.