iOS 13 already rolled out but, unlike the betas and Apple's announcements, it launched alone. The much-hyped iPadOS came a few days later but the matching macOS Catalina, a.k.a. macOS 10.15 was still nowhere in sight. Apple said it would start rolling out some time in October but didn't give a date users could pin on their calendar. But thanks to Apple's own Danish site, early adopters can look forward to next week to start their journey towards the latest macOS release.
Just like any major macOS release, there are a lot of new features coming in 10.15 Catalina. For iPadOS users, for example, there's the new Sidecar feature that would allow iPad owners to use the slate as a second screen or even a drawing tablet. Other new things include the "universal" Catalyst apps as well as the demise of the venerable iTunes program.
Thanks to Apple's Danish site, one feature, in particular, allowed the public to glean the launch date for the OS. It talks about being able to "Play Extraordinarily", the tagline for the new Apple Arcade service. But unlike other Apple sites, it also talks about how users can find the app in the App Store starting October 4.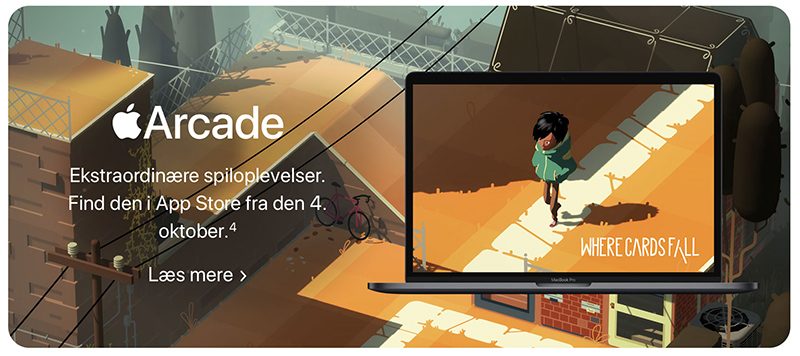 Since Apple Arcade can only work on Macs running macOS Catalina, that could very well be close to the date of Catalina's launch. More possibly, unless Apple breaks tradition, macOS Catalina will launch a few days before Friday.
Early adopters will undoubtedly jump at the earliest opportunity but, judging by iOS 13's release, less daring users should probably wait for a few days, perhaps a week or two even. Just a week after launching iOS 13, Apple immediately followed it up with iOS 13.1 to fix critical bugs. The same might be true for iPadOS and macOS Catalina so best to wait a bit for things to settle down and first bugs to surface.