Mackie Designs DL1608 iPad-powered mixer revealed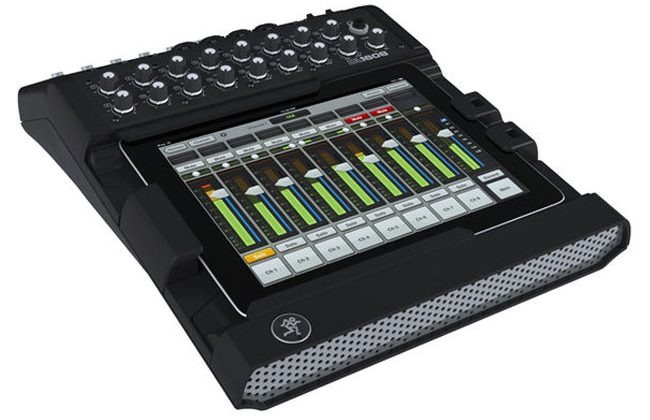 Mackie Designs, a company that has for years been offering some of the highest-end audio mixers in the industry, has introduced a new 16-channel mixer that relies on the power of the iPad. If you believe the literature, it will "redefine" the mixing medium. The company is showing off this powerful audiophile dream at the NAMM (National Association of Music Merchants) show in Anaheim, CA.
The Mackie DL1608 uses the standard high-end components that you would expect from a hardware component, but when it comes to software, it is all about the iPad. Mackie is taking full advantage of the touch-screen capabilities and the ability to add plug-ins as needed. And it also plays nice with all the iPad's wireless functionality.
Oh, and if that's not enough for you, the company says it supports up to 10 iPads mixing simultaneously. Now that's a YouTube moment waiting to happen. In an official video teasing the new gadget, the price is unveiled at $999. It should be available for sale in May or June. Check out the video below, if you don't mind a little trippiness:
[via Gear Diary]