MacBook Pro with six cores, 32GB RAM, dark macOS to debut at WWDC [UPDATE]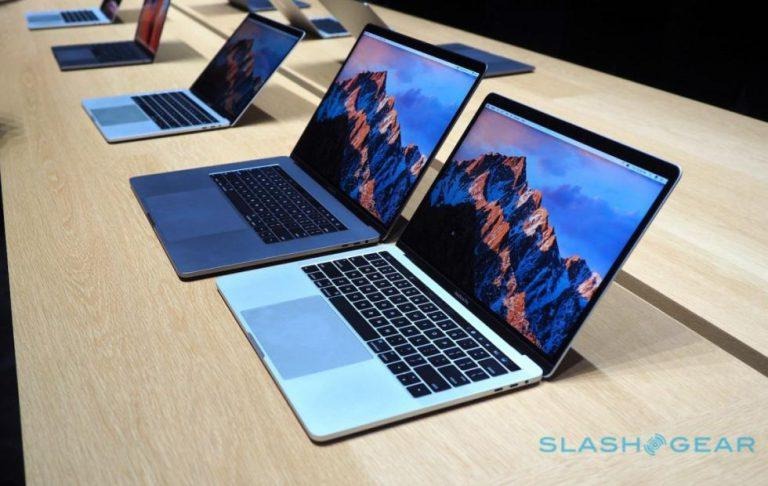 Apple's annual WWDC is almost upon us and while hardcore iPhone fans will have to wait a bit longer for their turn, there's still more than enough good things to go around for the Apple faithful. While the crux of the event will naturally be on the software side of the ecosystem, Apple might still have one huge surprise for both developers and consumers alike. The company might have a new MacBook Pro to show off and it might be its biggest and baddest laptop so far.
Just how bad are we talking about? The MacBook Pro "14,3" listed on Geekbench has a hexa-core Intel Core i7-8750H. That's two-cores more than any MacBook Pro to date. While the base clock speed of 2.21 GHz is slower, the boosted speed of 4.1 GHz for those six cores definitely blows its predecessors out of the water.
And that's not all. Those cores give it a score of 4,902 and 22,316 in single- and multi-core tests, respectively. That simply means this ain't your regular MacBook Pro. Especially with twice the RAM at 32 GB. If even just one of these two tidbits comes true this week, then the new MacBook Pro "14,3" would already exceed most developers' and users' expectations.
Of course, that won't be all that Apple will talk about this week. Lined up are macOS 10.14, iOS 12, tvOS 12, and watchOS 5. While there's still little word on what iOS 12 will bring to the table, recently leaked screenshots show a darker side of macOS 10.14. Yes, it will finally have a much-desired dark mode. Not just for the menu bar and dock but for the entire desktop UI as well.
Ladies and gentlemen, I give you Xcode 10 on macOS 10.14. Dark Appearance, Apple News, App Store w/ video previews pic.twitter.com/rJlDy81W4W

— Steve Troughton-Smith (@stroughtonsmith) June 2, 2018
Also interesting is the fact that Steve Troughton-Smith was able to extract those screenshots from a video preview on the Mac App Store. Unlike the Google Play Store, Apple's app stores have not supported any form of video preview or trailer. This means that this could be one of the big changes Apple will announce at WWDC 2018.
UPDATE: The earlier version of this piece mistook "14,3" as the screen size rather than the model. It has been corrected. Utmost apologies for the gross error and confusion.