MacBook Air 2010 Hands-On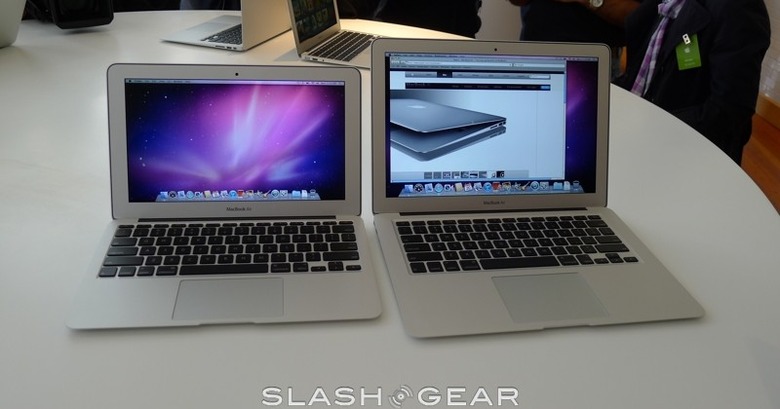 Apple's "one more thing" today was the company's new MacBook Air 2010 models, 11.6-inch and 13.3-inch slices of unibody aluminum promising up to 5hrs and 7hrs respectively of wireless browsing time.  We've just gone hands-on with the pair, and they're slick, beautiful machines that will likely persuade many Apple Store shoppers just from a quick play in-store.
The 11.6-inch Air is incredibly thin, just like an iPhone 4 at its narrowest point at the front.  Nonetheless, it's also solid and bend-free, and the keyboard is as easy to use as a regular MacBook Pro.  The display is Apple's first 16:9 aspect panel, as is the 13.3-inch model.
The bigger MacBook Air has larger function keys than its smaller sibling, but both power up almost instantly; basically, as soon as you have the screen open to a usable angle, OS X is ready and waiting for you.  We've got video with the new MacBook Air models processing and will add it in as soon as it's done.