MacBook Air 13" core i5 hands-on (mid-2011)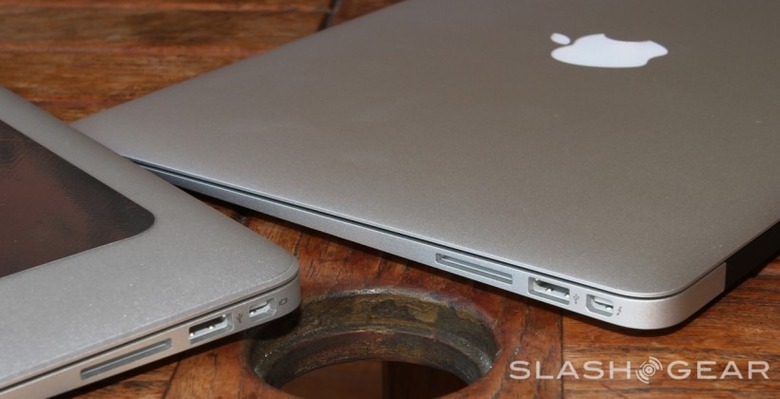 Apple's long-awaited MacBook Air refresh has finally been delivered, and SlashGear caught up with the Cupertino company to find out what makes the new notebook special. Now up to date with Intel Sandy Bridge processors – and NVIDIA conspicuously off the menu – could the Air be not just the best ultraportable on the market but perhaps the best laptop? Read on for our first impressions.
One area the MacBook Air didn't need any help with is aesthetics, the narrow aluminum chassis still looking modern and thoroughly outclassing most Windows-based rivals. Apple has sensibly left the design unchanged, beyond addressing one lingering criticism: the backlit keyboard. Present on the original Air, then removed in the 2010 refresh, the 2011 ultraportable once again gets illuminated keys that make typing in low-light situations far more straightforward.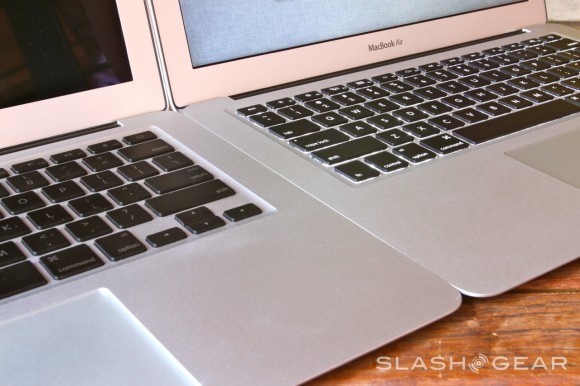 The oversized glass trackpad remains responsive and smooth, though OS X Lion's default flipping of the scrolling direction – mimicking touch-scrolling on the iPhone and iPad – takes some getting used to. For those unwilling or unable to adapt, it can be turned off in the System Preferences. User-hiccups aside, the performance from the updated Air can't be faulted. Webpages opened lag-free and apps sprang to life similarly quickly. The Intel HD Graphics 3000 isn't going to satisfy gamers or, for that matter, those doing heavy video processing, but it's more than sufficient for most use-cases the average MacBook Air owner may expect.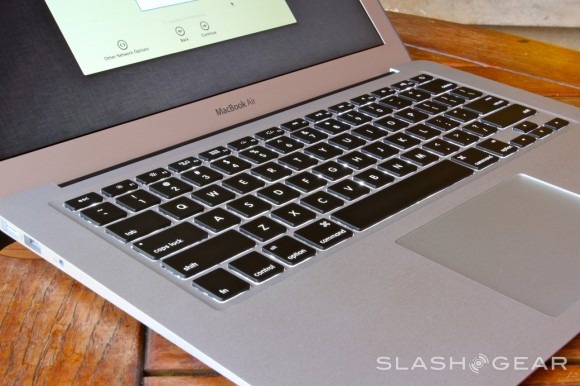 The synthetic Geekbench app shows a 2X performance over the previous MacBook air. As refreshes go, the new Air feels more of a polish in many ways. That's no criticism; the previous-gen model had few limitations, and with the Core i5 (and i7 option) along with the backlit keyboard, Apple has addressed them. Thunderbolt, while good to have, is unlikely to get much use until Apple's new Thunderbolt Display arrives in late August, but at that point we can see many turning to the MacBook Air as their combination desktop and mobile option. We'll reserve final judgment for the full SlashGear review, of course, so until then enjoy the hands-on video and gallery!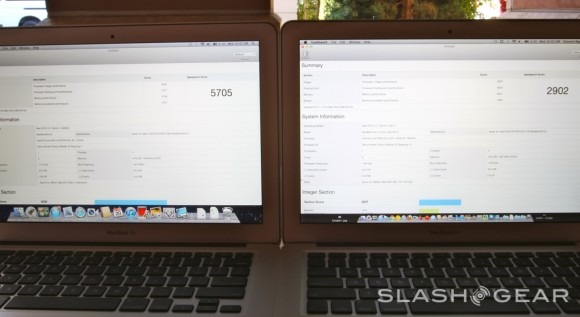 Unboxing MacBook Air core i5
[vms 02887dfbe55ebb2b64ba]