Mac stock clearing indicates Retina refresh nigh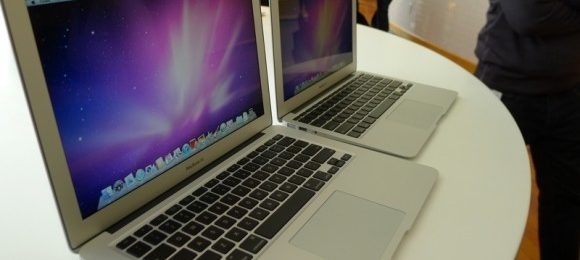 An imminent refresh of Apple's desktop and mobile Mac line-up adopting Intel's 3rd Gen Core processors is looking increasingly likely, with retailers slashing pricing of existing stock to clear shelves for the newer models. Best Buy has begun offering discounts of up to $200 on its Mac Pro, iMac, Mac mini, MacBook Pro and MacBook Air models. The cut price computers come hot on the heels of leaked benchmarks for supposedly Ivy Bridge based MacBooks and Macs, as well as suggestions of USB 3.0 and Retina Display technology in Apple's new notebooks.
The discounting follows reports last month of Apple resellers such as J&R having trouble sourcing stock of certain Mac models. The 15-inch MacBook Pro, one of the mainstays of Apple's line-up, was particularly constrained, it was suggested, indicating Apple was ramping down its own stocks in preparation for an updated version.
Exactly what that updated version will include has been the subject of great speculation over the past months. While previous refreshes of the Mac line-ups have generally left the aesthetics of the desktops and notebooks unchanged, focusing instead on the internal specifications, this next upgrade is believed to be more comprehensive, certainly for the MacBook ranges.
Apple is believed to be pushing its OS X machines to follow the path of the iPhone and iPad, with Retina Displays offering hugely pixel-dense LCD panels, while the inclusion of Intel's Ivy Bridge processors is pretty much a given. More interesting is talk of USB 3.0 connectivity, something Apple has so far avoided in favor of Thunderbolt and, before that, FireWire 800.
When, exactly, the new models will drop is uncertain, though supply chain whispers have suggested a June arrival.
[Thanks to everyone who sent this in!]