Mac sales continue to grow: 19% up year-on-year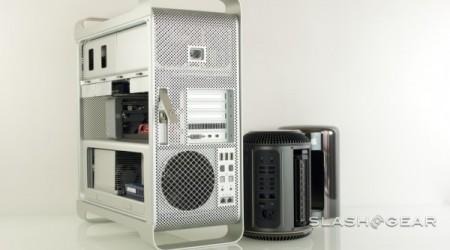 This afternoon Apple has shared their financial Q1 2014 results with the public, showing that, in the quarter leading up to the 30th anniversary of the Apple/Mac connection, the company continues to increase sales. This quarter's revenue racked up a cool $6.3 million compared to $5.6 million the quarter before and $5.5 million one year ago at this time.
Meanwhile Mac sales reached 4.8 million units this quarter, pushing Apple to grow sales for another quarter in a row. Last quarter Apple sold 4.5 million units in the Mac category, while one year ago at this time Apple sold a cool 4.061 million units. This accounts for a 6% increase sequentially for units sold with a 14% revenue boost.
Compared to last year at this time, Mac sales are up by 16% revenue-wise, while units sold are up 19%. This is especially good news for Apple as the PC market continues to take a bit of a turn – though Microsoft's own Windows sales are looking comparatively bright this most recent quarter as well.
"We are really happy with our record iPhone and iPad sales, the strong performance of our Mac products and the continued growth of iTunes, Software and Services." – Apple CEO Tim Cook
It should be noted also that all numbers for Mac sales "include deferrals and amortization of related non-software services and software upgrade rights." Have a peek at the timeline below for more information on Apple's most recent recitation of earnings and stay tuned as they speak up in their oncoming call on the subject.