Mac Pro reborn: The future of the OS X workstation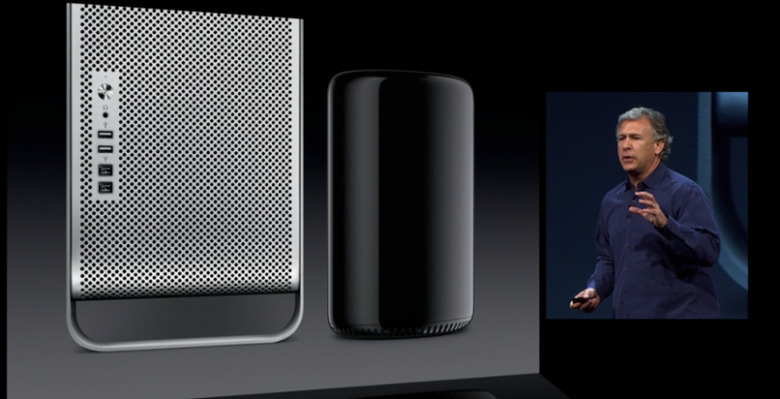 Apple has revealed its new Mac Pro, the much-anticipated refresh of its professional-grade workstation, and it's quite the departure from the old machine. Gone is the meaty aluminum tower, replaced by a compact, glossy black cylinder just 1/8th the volume of its predecessor. That doesn't mean it's slow, however: in fact, the new Mac Pro is set to be the fastest Mac ever.
Inside, there's Intel's new 12-core, 256-bit Xeon processor keeping things moving. That's paired not with traditional hard-drives, but instead with flash storage; Apple is pretty excited about the type of flash, too, using a new-generation flash with a PCIe controller.
That's good for up to 1.25GBps read rates and up to 1.0GBps write rates. It's not the only turn of speed Apple says the Mac Pro is good for: if you want to add external storage, there's support for Thunderbolt 2.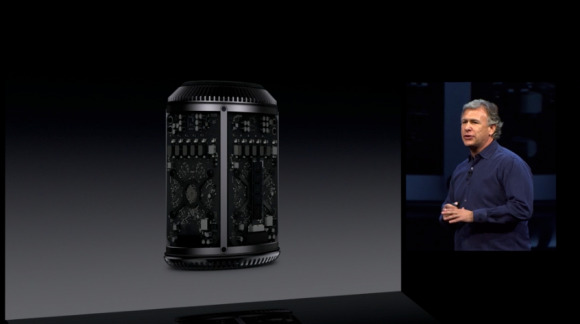 As you might recall, Thunderbolt 2 is good for up to 20Gbps, with six devices supported per port. You also get six Thunderbolt ports altogether, too, which means support for a total of 36 external devices hooked up to the same Mac Pro. You also get dual gigabit ethernet ports, audio in/out, four USB 3.0 ports, and an HDMI output.
As for the memory, it's the fastest on a Mac so far, using 1866MHz DDR3 with a four-channel controller and 60 GBps bandwidth.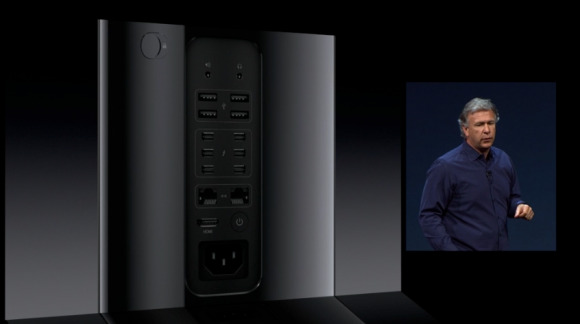 Graphics are taken car of with dual ATI FirePro workstation GPUs, with a total of 4096 stream processors. There's 384-bit memory buses for a total of 528 GBps of bandwidth. In fact, the new Mac Pro can support up to three simultaneous displays on every port, at up to 4K Ultra HD resolution.
The new Mac Pro will be assembled in the USA, Apple confirmed, and is expected to begin shipping later this year. No word on pricing, but start saving now.