Mac Pro back on sale in the EU in February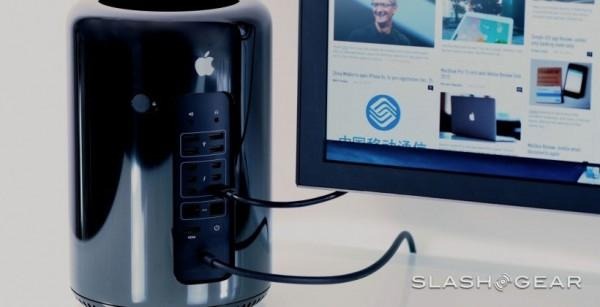 Apple unveiled its new Mac Pro computer a while back and it went on sale in the US last month. The new Mac Pro has a very interesting design that is round and looks a lot like a vase for flowers. While the Mac Pro has been available in the US continuously for a long time, the same can't be said for Europe.
Early in 2013, European regulators told Apple that it needed to redesign the cooling fans of the last generation Mac Pro computer. The previous Mac Pro reportedly had fans that spun fast enough to fall afoul of a regulation in the EU.
That regulation reportedly had to do with fans that spin fast enough to cut off fingers of users who put them in the fan. Since Apple knew that the redesigned Mac Pro was coming later in 2013, it opted to just pull the last generation Mac Pro off the European market.
Word has now surfaced that the new Mac Pro with its round design and fans that won't chop off fingers will be hitting the EU soon. The new Mac Pro is tipped to be hitting stores in Europe in February. Check out our review of the new Mac Pro for more details on the new machine.
SOURCE: Cult of Mac