Mac OS X Yosemite and El Cap names tipped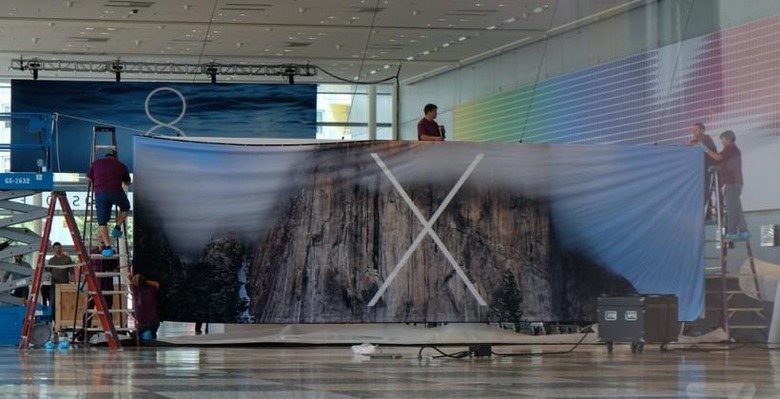 Rumors abound over Apple's upcoming developers conference: what will be introduced, what changes will take place, and more. Latest among them are hints dropped by Apple's own WWDC event efforts — in this case, a possible hint about what the next version of OS X will be called.
During the preparation process, banners have been spotted at the Moscone West center featuring iconic "X" and "8" symbols, both related to the desktop and mobile versions of Apple's operating systems. The "X" banner in particular seems to bring with it a pretty big indication of what OS X's next iteration could be called.
Yosemite's El Capitan rock face is featured behind the white "X" on one of Apple's giant banners. Apple has trademarked a variety of names that could apply, but "El Cap" and Yosemite are favorites among them at this point, and speculation has it Apple will side with Yosemite.
Of course, all is rumor at this point. If you haven't already, check out our WWDC 2014 tag portal for more news about the upcoming event. As always, we'll be bringing you all the news from the event when it kicks off next month.
VIA: Mashable
Image via The Verge