Mac Mini 2018 revealed with modern specs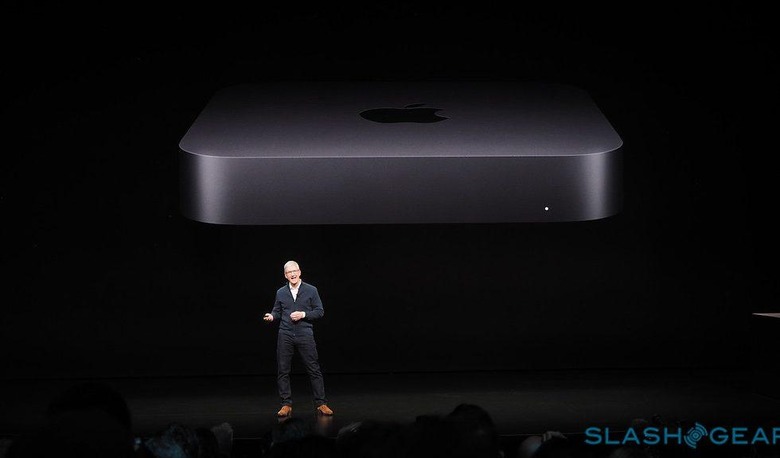 Most of us were expecting Apple to take the stage in New York today and announce a new iPad and something new for the MacBook, but a few rumors claimed that Apple was poised to reveal a new Mac Mini as well. After spending a good amount of time talking about the new MacBook Air, Apple did just that, introducing a new, more powerful Mac Mini. If you're a fan of Apple's littlest Mac, this is definitely something worth considering.
The new Mac Mini doesn't really look any different from previous models on the outside (aside from the Space Gray finish), but as the old adage goes, it's what's on the inside that counts. Apple's Tom Boger spoke in fairly general terms about the hardware inside the Mac Mini, but he did say that it'll be five times faster than its predecessor. When you buy one, you'll have the option of four-core or six-core Intel 8th-gen processors, which is a nice bump up from the Mac Mini of the past.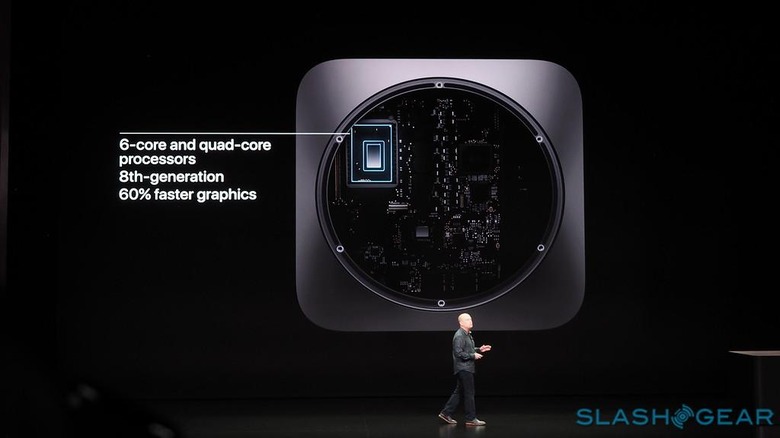 You'll also be able to outfit the Mac Mini with up to 64GB of 2666MHz SO-DIMM memory, with up to 2TB of SSD storage as well. We imagine that beefing up your Mac Mini with those options will put you on the expensive side of things, but if you want that much capability out of a device this small, the option is certainly there.
Around the back of the device, we've got plenty of ports too, which is something of a rarity in Apple devices these days. You'll have a gigabit Ethernet port, four Thunderbolt 3 ports, an HDMI port, and two USB-A ports, so you shouldn't really want for connectivity. In a funny little twist, the Mac Mini even has a headphone jack, which is of course nowhere to be seen on Apple's phones.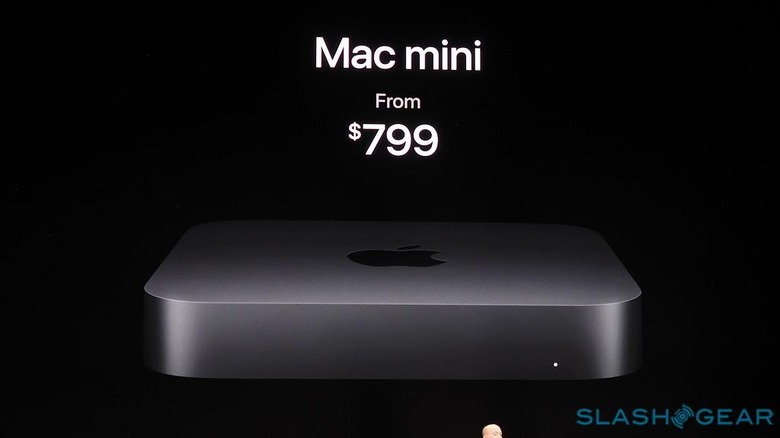 Like the new MacBook Air, the Mac Mini is getting out of the gate quickly. It's available to order today and shipping out on November 7, and its base model – which comes with 8GB of RAM, a quad-core Intel Core i3, and a 128GB SSD – is priced at $799. Keep it here at SlashGear for more from Apple's reveal event!