Mac Mini 2018 Hands On: Big Charm In Small Package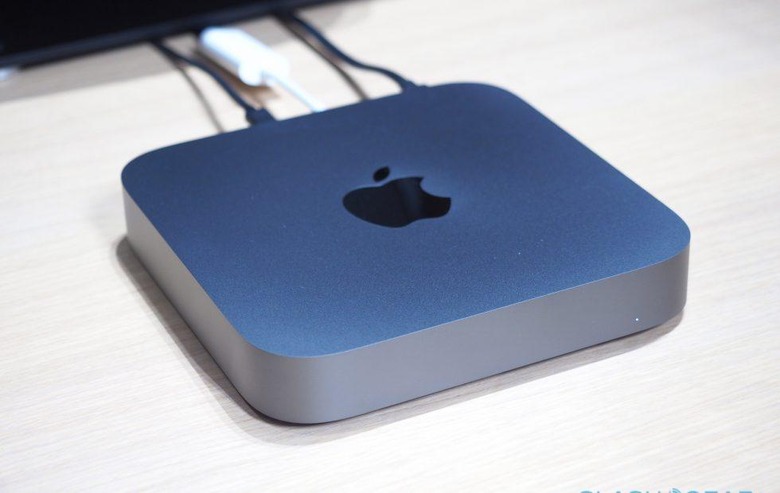 We feared the Mac mini was dead. Left for years without the merest glimpse of an update, Apple's smallest computer had somehow shrunk even further, eclipsed by the iMac Pro and promises of a bold new Mac Pro still to come. Now, though, it's time for the 2018 Mac mini to have its moment in the spotlight, and it's hard to argue with what Apple has done.
At first glance you'd be forgiven for thinking this was the same computer. The darker Space Gray finish is the first giveaway that this is 2018's machine, though. Still no optical drive, but the same flexible form-factor that's both at home on a desktop – or in a drawer, for that matter – or stacked together into a mini server array.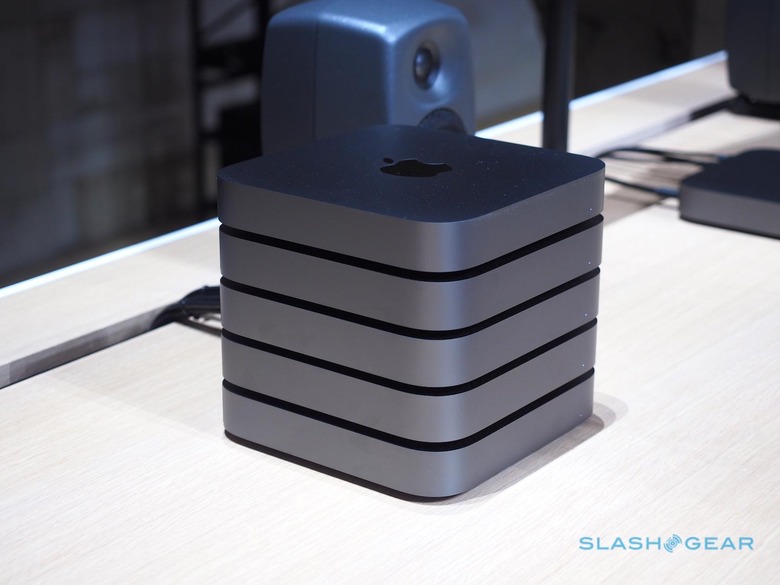 It's the back where things get interesting. The connectivity world has changed dramatically since the last Mac mini refresh, and now it's time for this 2018 model to catch up. Unlike Apple's recent laptop updates, however, the new Mac mini doesn't drop all semblance of backward compatibility.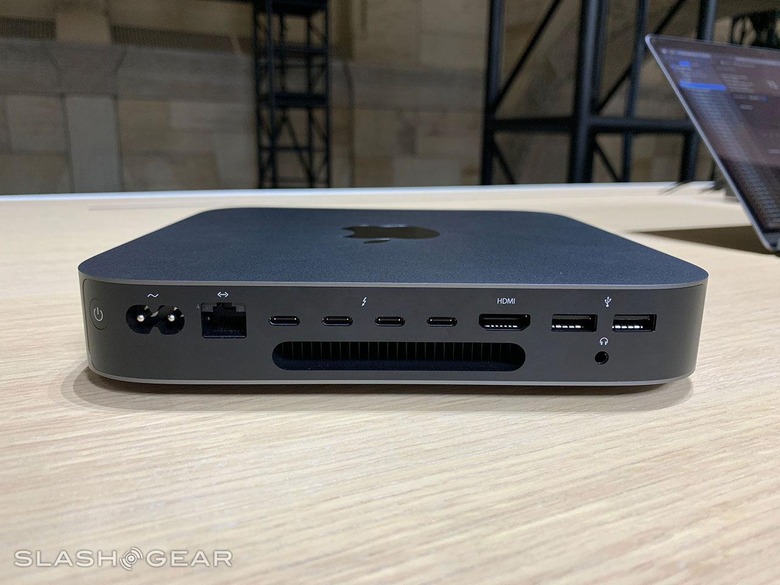 There are four Thunderbolt 3 USB-C ports, of course, just as you'd expect. However you still get two USB 3.1 Type-A ports, along with an HDMI 2.0 output. A 3.5mm headphone jack is welcome, as is an ethernet socket. The latter can even be upgraded to 10Gb ethernet if you need the fastest possible speeds.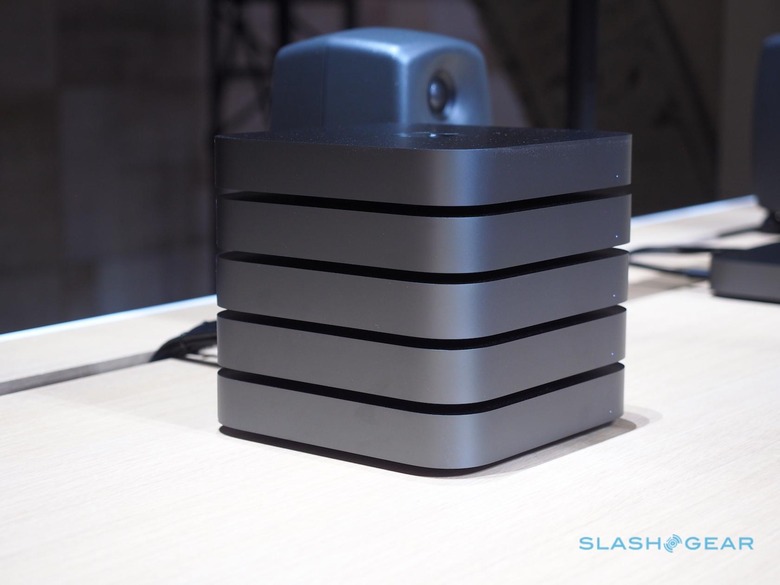 Inside, the wireless connectivity has been brought up to date, too. WiFi 802.11ac, for example, along with Bluetooth 5.0. What hasn't changed in there, however, is the flexibility.
For a compact desktop, the Mac mini always punched above its weight for user upgrades. No, you can't change the processor – in this case a choice of 4-core or 6-core Intel Core i3, Core i5, or Core i7 chips – but Apple has stuck with SO-DIMM memory. If you don't want to pay Apple for an upgrade to up to 64 GB of RAM from the standard 8 GB, you should be able to do it yourself later on.
It's little things like that which give the new Mac mini its charm. The $799 starting price, too, is aggressive – especially with the new MacBook Air Retina nudging up to $1,200. If you can do without Apple's Retina display and provide your own, this first rung on the macOS ladder no longer feels like such a compromise. In fact, there's plenty here that could sway iMac buyers back to a familiar old form-factor.