Mac App Store details and pics surface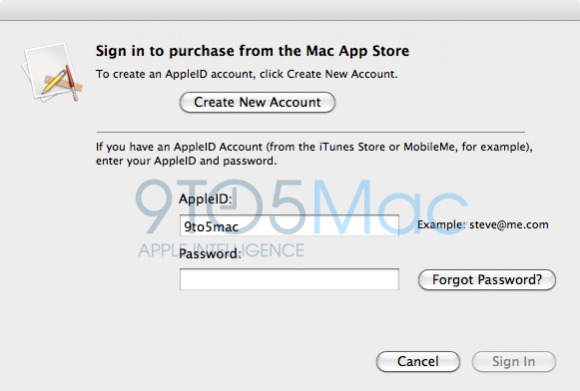 If you are a Mac fan, you have probably been waiting with anticipation for the Mac App Store that ol' Steve promised a while back. Some new screen shots and details on the Mac App Store have now surfaced for you to peruse and get excited bout.
One of the pics shows the login screen for the Mac app Store and you will need your login ID from iTunes or MobileMe to get in. The store will apparently have parental controls to block kids from getting apps that aren't appropriate. The categories will apparently be over four, over nine, over twelve, and over seventeen.
9to5 Mac even came up with a pic of the Mac App Store icon sitting on the OS X 10.6.6 dock on the screen. The icon looks like the one on your iPad or iPhone. 9to5 Mac also says that they have confirmed that apps on Mac and iOS devices aren't compatible.