M-GO digital entertainment service available for iPad users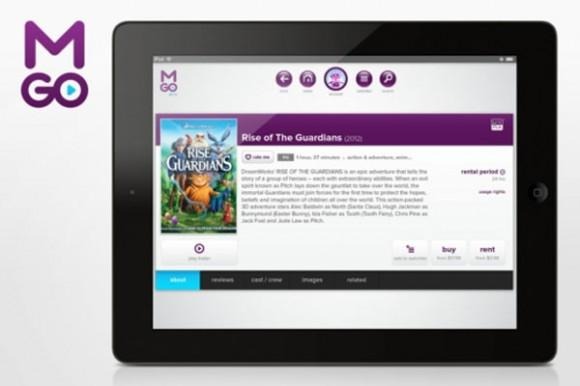 One of the most common things people do on their iPads and other tablets or smartphone device is to stream video from various streaming services such as Netflix. A new movie streaming service is now available for Safari users on the iPad and the iPad mini. The service is called M-GO and it has been fully optimized for operation on the iPad.
The streaming service promises that you'll be able to access new movies and TV shows much earlier than Netflix gets the content. The service doesn't appear to be a subscription streaming service where you get all you want to watch for one specific price. It's more of a movie rental service, but the good news is for your first 30 days you can rent movies for only $.99 in standard definition.
If you want to watch an HD version of the film, you'll pay $1.99 for the first 30 days. IPad users will be able to access the company's entire movie catalog including new releases such as Django Unchained, Silver Linings Playbook, Gangster Squad and The Impossible. The movie service also has a large catalog of older movies that you can rent in streaming format.
The company says that its platform is device agnostic and can be accessed on all major platforms including Windows and other mobile operating systems. The service allows you to have up to six profiles per account and has a Watch List feature allowing each member of the house to get their own recommendations. I like that idea because my daughter watches tons of animal movies on Netflix so the only thing that ever gets recommended for me are kids films. You can sign up to try the movie service directly from the company's website.
[via M-GO]