LyveHome stores and organizes your photos and videos from multiple devices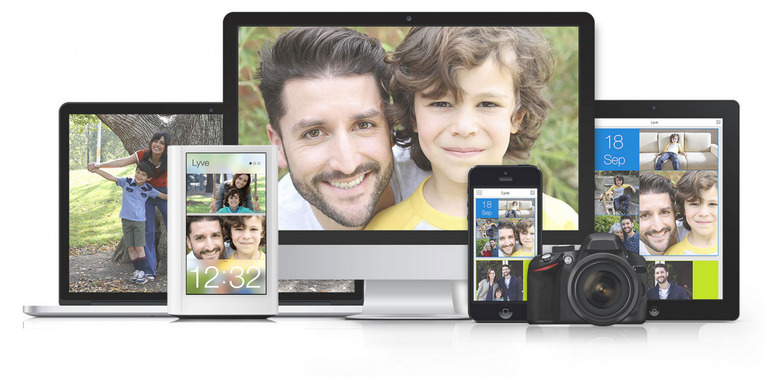 LyveHome is a device that is designed to allow users to backup their photos and videos from smartphones and tablets. The device was designed by former Apple exec Tim Bucher. Bucher left Apple and started a firm called Lyve Minds. LyveHome is more than just a hard drive that you tuck away out of site to store all your content.
This device is also sort of like a digital photo frame in that it has a LCD screen on the front that shows off the photos complete with a clock. LyveHome is up for pre-order for $300 and works along with an app on the smartphone that allows for continuous backups of your content.
As soon as you take a new picture or video, it will be backed up if you are on a wireless network. Shipping for the device is set to start in May. Inside the sleek enclosure of the LyveHome is a 2TB HDD and the screen is about the size of your typical smartphone.
Integrated 802.11 b/g/n WiFi gets the LyveHome on your network and it has an integrated HDMI port, USB port, and a memory card reader. When connected to your TV, you can view your saved content on the big screen. LyveHome sounds like an interesting way to not only protect all those photos of family and friends you snap, but to show them off as well.
SOURCE : LyveHome