Lyft Pulls Electric Bikes After Braking Problems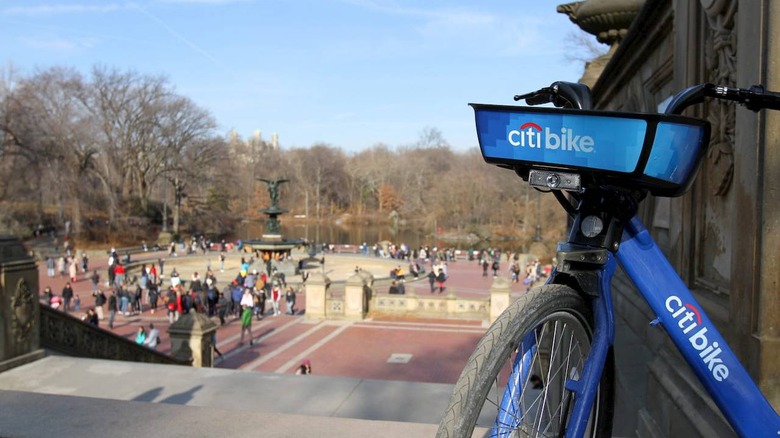 Lyft has announced that it will be removing electric bikes across various fleets from three major metropolitan areas in the US. The decision comes after users reported "stronger than expected braking force," which in some cases is a problem that has led to injuries. Though these electric bikes are disappearing from cities today, the plan is to eventually bring them back with improvements to their braking systems.
To be more specific, Lyft has decided to remove electric bikes made by Citi Bike, Ford GoBike, and Capital Bikeshare from New York City, San Francisco, and Washington D.C., respectively. Lyft came to own all three companies in November 2018, when it bought Motivate for an undisclosed amount.
A write-up from The New York Times says that "dozens" of Citi Bike users in New York City have reported injuries in recent months, and all of them center on those surprisingly strong brakes. It seems that in most cases, users reported the front wheel locking up when the brakes were applied, which would send them over the handlebars.
Lyft announced that it was pulling these bikes from city streets in statements published to the websites of Citi Bike, Ford GoBike, and Capital Bikeshare. All three statements are very similar, with Lyft saying that it opted to remove these bikes from service out of "an abundance of caution." The company also says that it will replace its electric, pedal-assist bikes with standard pedal bikes as it works out a fix, so users will still be able to find a ride while Lyft works to roll out a new fleet of bikes.
Lyft didn't give a timeline for when it expects new electric bikes to be on city streets, but in the statement on Citi Bike's website, it says this roll out will happen "soon." We'll keep an ear to the ground for more information, but for now, it seems that Citi Bike, Ford GoBike, and Capital Bikeshare customers who have come to rely on electric bikes for transportation will be stuck doing things the old fashioned way.