Lyft now rewards riders with Delta SkyMiles: here's the fine print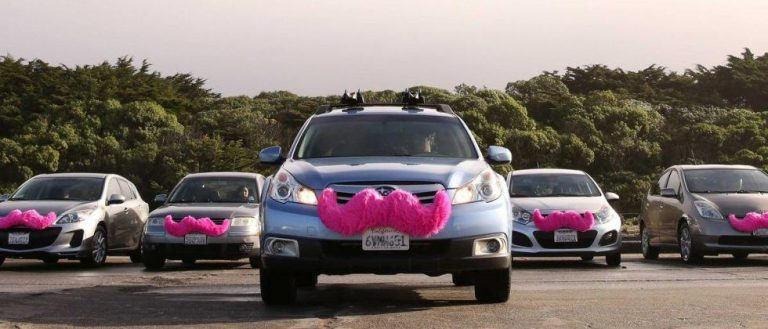 Lyft just announced a new perk that may give riders a good reason to choose it over Uber: airline miles. The ridesharing company just announced a partnership with Delta that will reward Lyft riders with the airline's SkyMiles rewards. There are certain restrictions on the mile reward, namely that you can't earn them for things like taxes on the ride or tolls fees, but otherwise the benefit is open to anyone with a Lyft account to catches a ride with the company.
Lyft announced the new partnership yesterday, revealing that anyone with a Delta SkyMiles account can earn air miles rewards by taking rides with the company. As with all reward incentives, though, there's some fine print that customers should be aware of.
You have to link your account
The rewards are only given to Lyft users who link their accounts at the new DeltaLyft website; if you fail to do this part, you won't get the SkyMiles for your trips. Before doing that, though, you need to be a SkyMiles member, something you can sign up for through this part of the Delta website. To actually link the two accounts together, you'll have to provide your first and last name and your SkyMiles account number. As well, you can only link one SkyMiles account per Lyft account.
All Lyft rides count
Lyft states that the reward promotion only applies to eligible rides, but fortunately the fine print specifies that "All Lyft ride types are eligible." However, the company notes that the ride itself is only eligible if it is requested and paid through the Lyft app itself.
Reward amounts vary
The reward rate is one airline mile per $1 spent on a Lyft ride, not including the taxes, fees, tips, etc. However, Lyft is also offering a temporary 3x bonus on rides to the airport. This bonus is in effect until August 31, 2017 and the ride itself must fall under the definition of 'eligible.'
The fine print reads, "Whether such ride qualifies as an airport ride for purposes of the bonus will be determined in Delta's and Lyft's discretion [sic]." That leaves a bit of ambiguity in the process with no clear way to ensure that a particular airport ride will result in 3x points.