Lyft wants to make a turnkey autonomous car brain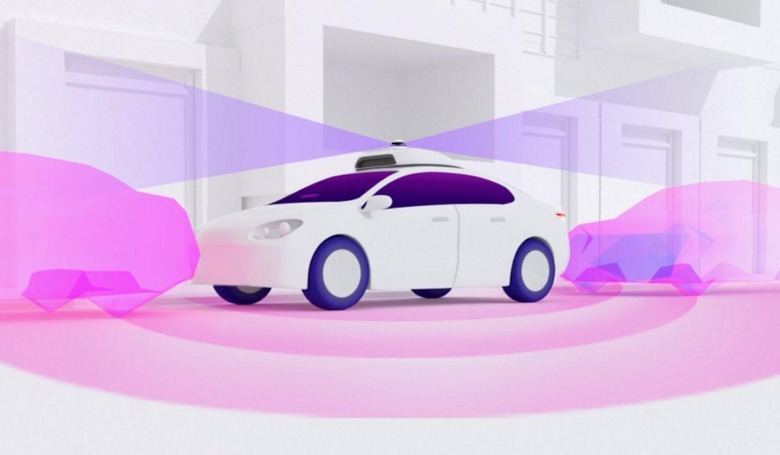 Lyft has inked a self-driving car deal with automotive supplier Magna, to develop a turnkey driverless car brain that could be licensed out to automakers. The deal, announced today, will see Magna invest $200m into Lyft, as the two work together on adding autonomous vehicles to the ride-sharing firm's fleet.
Left will be hosting the co-development at its Palo Alto engineering center, where the company is already working on self-driving vehicle technology. Magna, meanwhile, will be responsible for manufacturing. Its staff will join Lyft's development team onsite, using their background in vehicle safety, driver assistance systems, and more to shape the research into something commercially practical.
The results of that will pivot into Lyft's ride-sharing operations. The autonomous system will learn its road talents, in part, by observing the data from the Lyft network: that, the company says, generates more than five billion miles of travel each year. Self-driving vehicles using the technology will then be sent out as ride sharing cars, though Lyft concedes that it's not going to be an immediate process.
Still, exactly how that will impact Lyft's commercial business – and what changes it might encourage – is unclear at this stage. However, Lyft CEO Logan Green suggested, one possibility is of a subscription-based model that could effectively replace individual car ownership. Such a plan would offer subscribers a certain number of miles per month for a fixed fee.
The implications go beyond just Lyft, mind. The two companies will share the jointly-created IP, but Magna also has plans to commercially deploy it across the auto industry more broadly. Indeed, Magna – in addition to the $200m it's investing in Lyft equity – will be funding this new partnership.
Its goal is what a number of companies are working on: a driverless vehicle system that can be sold or licensed to automakers which would prefer not to build their own systems from scratch. It's expected to be market-ready "over the next few years," the companies suggest, in what Green says "will democratize access" to autonomous technology.
Initially, the plan is to work on a commercially-viable Level 4 system. That would mean a self-driving vehicle that was able to operate entirely independently from humans within it – leaving them to play on their phone, read a book, or sleep – though only in specific areas or circumstances. That's usually taken to mean geofenced environments where advanced high-definition maps have been prepared, among other factors.
Beyond that, the two firms do have intentions to develop a Level 5 system. However given that would need to be capable of operating completely independently in any situation, industry experts believe it's still some way off.