Lyft Is Doubling Donations When Riders Use Apple Pay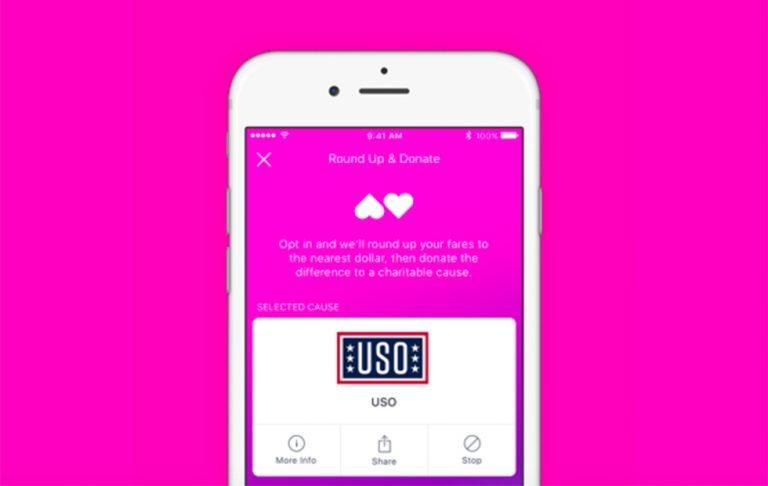 Lyft has announced a new perk that comes with its Apple Pay support; pay with Apple's mobile payment platform and you'll be contributing to some donations going to those in need. The company has announced that under its Round Up & Donate program, anyone who pays with Apple Pay will be contributing a bit extra at no cost to themselves. The new promotion, of sorts, is only lasting through until the end of August, though, so get in on it now if you want to contribute.
If you're a Lyft rider but never heard of Round Up & Donate, you're not the only one. This opt-in feature is exactly what it sounds like: a way for users to choose to round up their fare, having it go toward a charitable cause of one sort or another. The rounding goes to the nearest whole dollar, meaning if your fare is something like $14.80, you'll be rounded up to $15 even, with that twenty cents going toward a charity or cause.
The charities that receive this money depend on which is working with Lyft at the moment; you can view them in the app's 'Round Up & Donate' tab. Current causes added to the donate option this month are Habitat for Humanity, Girls Who Code, and World Wildlife Fund. You can view all of the Lyft causes here.
The ridesharing service accepts multiple payment methods, one of which is Apple Pay. If you use that method and want to have double the donations go out from your payments, head into the 'Settings' section of the Lyft app and then opt into the Round Up & Donate option. From there, you'll have to go into the 'Payment' tab and make sure that Apple Pay is set as the default payment method on your account.
Whatever your donation is for each ride, Lyft says it'll match it — so, in the example above, you'd be donating $0.40 when rounding up twenty cents you'll actually pay. The promotion will be running through to the end of the month.
SOURCE: Lyft Blog