Lyft is adding real-time NYC public transit info to its app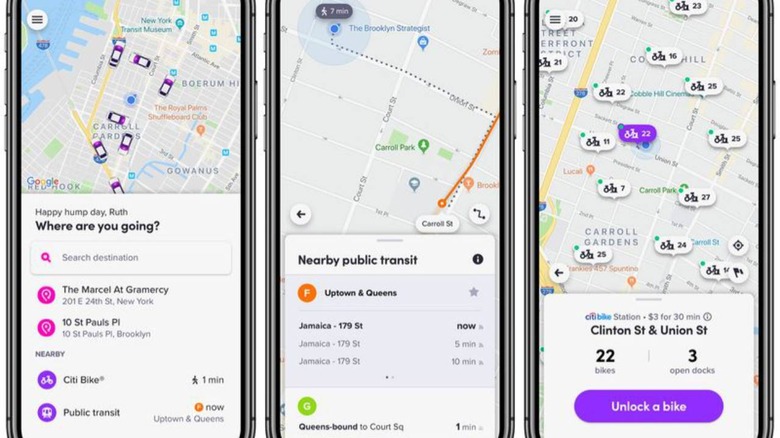 Later this year, Lyft will offer users access to real-time data on New York City's public transportation options. The company recently revealed its plan, stating that an update arriving over the next few months will present users with information on Citi Bike docks in the city, as well as bus stations and subways. The expansion will arrive despite the city's new ride-hailing rules.
A number of transportation-focused apps have expanded beyond their original purposes (navigation, ride-hailing, etc.) to offer information on different ways to get around a city, including buses and trains, as well as the newer trends of electric scooters and bicycles.
Google Maps has received multiple notable features related to this over past months and ridesharing apps like Uber and Lyft have also expanded to include info on public transportation options. In regards to the latter two services, users can view their ride-hailing options and their public transportation options in the same app in a number of cities, making it possible to plan a route that includes both types of services.
Lyft detailed its plan to offer this public transportation data to Bloomberg, which reports that users in New York City will soon see the locations of subways located nearby, the state's bikesharing program Citi Bikes, and bus stations. Of course, these users will also be able to pull up and view their Lyft options.
The update is being released to users gradually and won't be fully available until the end of September, according to the report. This isn't being done under a formal partnership with New York City, the report notes, and there is the risk that users will see cheaper public transportation options and choose to avoid Lyft rides as a result.
However, Lyft has been expanding beyond simple ridesharing with its bicycle and scooter programs; by getting users accustomed to accessing the app for all of their transportation needs, the company may ultimately reap the benefits of having users seek out different options through the Lyft app.