Luxury ultra portable Notebook from Asus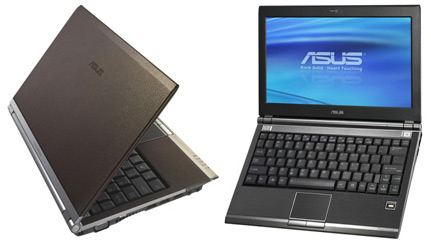 Asus announced a leading edge 11.1" ultra compact notebook with latest Intel Core Duo Processor ULV U7500. The U2 has 1366x768 widescreen resolution that uses a special LED backlight panel which is half the width of and 1/3 lighter than the traditional LCD panel, it offers better luminance and faster response time with less power consumption. The durability of data storage is physically backed by an optional 32G SSD memory module and data security is reassured with the presence of a built-in fingerprint scanner.
It's marketed for high end and consumer that looking for luxury portable laptop, the U2 has stainless steel frame, copper etch detailing, and premium leather. It also features high resolution built-in web cam and a mere weight of 2.76 pounds and 1.1 inches in thickness. No further information on pricing and availability is yet to announce from Asus.
ASUS Announces U2 Notebooks Series [via laptoplogic]