Luxury space hotel starts taking reservations for $9.5m trip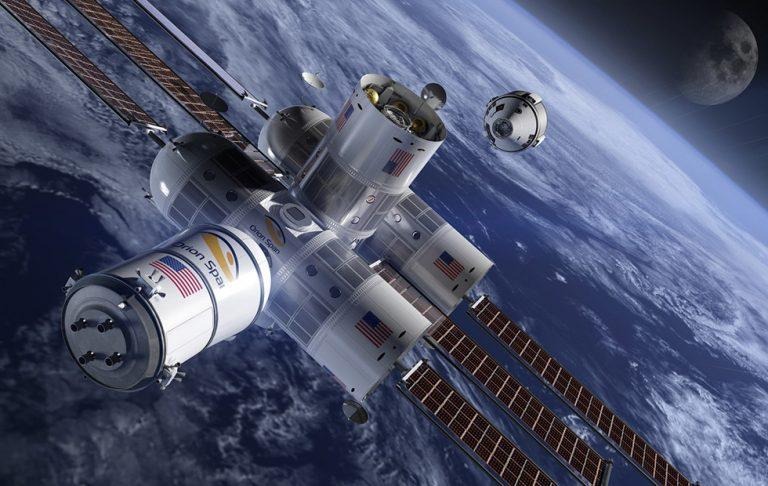 Humanity's first luxury space hotel is scheduled to launch in 2021, and it'll start taking guests in 2022 if everything goes according to plan. Called Aurora Station, the space hotel was announced during the Space 2.0 Summit today by Orion Span, the company developing the modular space destination. The hotel will be able to host up to six people at a time.
The cost of entry, as you'd expect, won't be cheap. Guests who plan to stay at the hotel will need to put down an $80,000 deposit; the cost for the trip starts at $9.5 million per person, making it an incredibly exclusive experience. The company is accepting those deposits now, promising they're completely refundable.
In addition to the six guests, the space station will contain two crew members. The journey will last a total of 12 days, and will include experiences like zero gravity and helping grow food in space. The experience won't be totally isolating, either; the station will feature a high-speed wireless Internet connection, plus a VR holodeck.
The hotel will operate about 200 miles above Earth in what is called Low Earth Orbit. Because the station will orbit Earth every 90 minutes, guests will see a total of 16 sunrises and sunsets per 24 hours. However, you won't be able to simply book the trip and then relax until the time comes to take off.
Guests will need to complete a three-month Orion Span Astronaut Certification program, the first part of which is done online, followed by an in-person training facility in Texas. The last phase takes place on the Aurora Station itself.
SOURCE: PRNewswire