Luxurite's wireless bathroom-friendly TV: waterproof & mirror-effect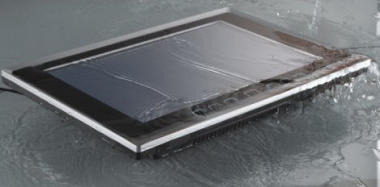 If I'm in the bathroom and using the mirror it's probably because I'm shaving, in which case for my own safety it's really far better that I see myself rather than catching up on the breakfast news; however, smarthome designers simply love their mirror-finish TVs and so I suppose I should resign myself to aspirationally wanting one.  Latest on the block is the Luxurite Wireless Waterproof TV, which apparently is the first to combine a mirror-effect finish and fully water-resistant chassis.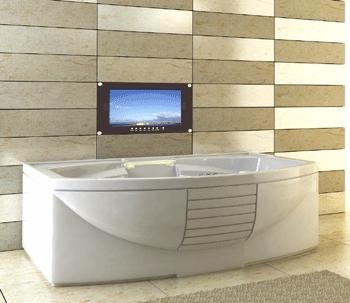 Of course, being as it's waterproof you don't have to be in the shower to use it.  You could enjoy some high-definition TV on the set by your pool out back, or even in the company of a particularly slobbery dog.  Two models are available, differentiated by screen size – a choice of 17 or 19-inches, both widescreen - and if you hate to see your own face then you'll be glad to hear the mirror effect is optional.  The remote is also waterproof.
Price begins at $4,161 for the 17-inch version.
Product Page [via Crave]