Lung injury cases climb to 1,080 as CDC warns public to stop vaping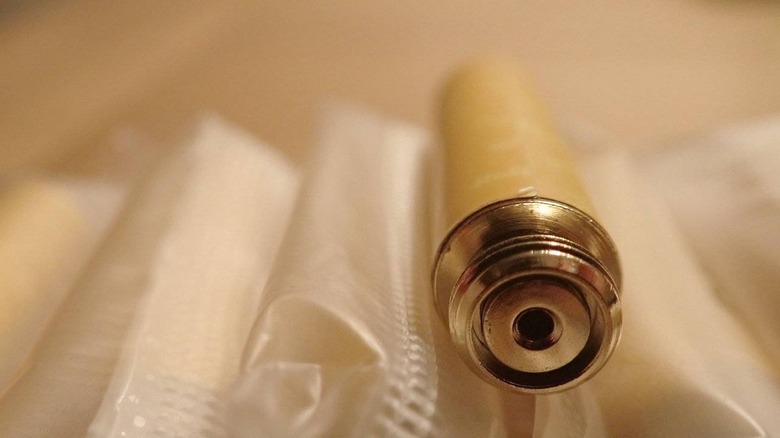 The Centers for Disease Control and Prevention has published its latest update on the vaping lung injury cases, revealing that nearly 300 new cases were reported over the last week. As of October 3, the number of probable and confirmed cases across the United States have climbed to 1,080, underscoring a startling increase in a condition that some researchers speculate may be caused by toxic fumes.
The CDC is updating the public on its ongoing vaping lung disease investigation on a weekly basis. In its most recently updated published on October 3, the agency said that cases in the United States have reached 1,080 with 18 related deaths. Over the past week, a number of states reported their first case or death related to the outbreak, but many questions remain unanswered.
Federal and state health officials still haven't identified the single common element between all of these vaping cases, making the ultimate cause unknown. A study recently published by the Mayo Clinic found that toxic chemical fumes may be the driving factor, something that could potentially result from a batch of liquid that was cut or otherwise contaminated with a dangerous substance.
The same researchers found that despite having symptoms similar to that of lipid pneumonia, the condition didn't appear to be caused by the accumulation of oil in the lungs. The conclusion was based on an analysis of 17 lung biopsy samples taken from patients, two of whom have since died.
The FDA is working with the CDC to aid state and local health agencies in their investigations of the lung injury outbreak. The cases have prompted multiple states to restrict or temporarily ban the sale of electronic cigarettes until a cause is identified; as well, and quite controversially, the FDA is moving to have all flavored electronic cigarettes removed from the market with the exception of ones that are tobacco flavored.