Lumus OE-31 optical engine revealed as smart glasses become reality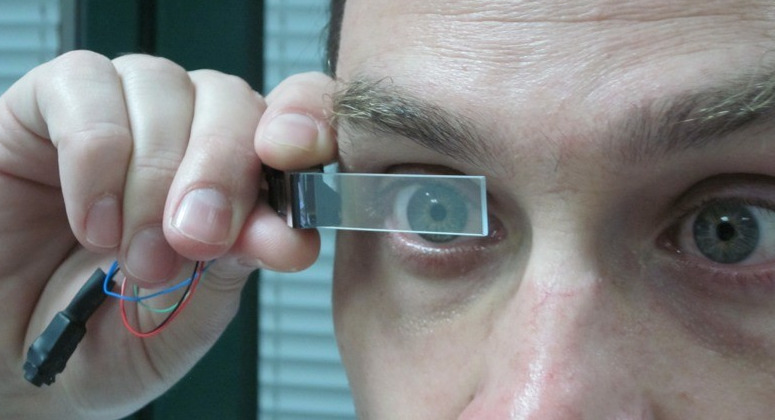 This week the folks at Lumus have revealed their newest technology embodied in any number of projected 3D display eyewear. Whilst running around CES 2012 like mad chickens with our heads cut off just weeks ago, we made it our mission to find only the most radically awesome designs and projects on the floor, one of them being the Lumus optical engine. What Lumus is showing off today is a very similar engine made to work not only in glasses, but in motorcycle helmets, visors, and all manner of odd face-friendly devices and objects.
This newest engine is able to be integrated into ski goggles, prescription glasses, and all sorts of lenses such as binoculars and monoculars – and the whole thing weighs in at just 10 grams. That's .35 ounces for the OE-21 sensor that, at this scale, will be great for any and all augmented reality situations. When we saw Lumus solution back at CES 2012, it was a much more intense application, ranging all the way back to a 10-feet and an undeniably impressive 720p video feed. Now what we've got is a display made more for reading with a heads-up display.
This newest solution has a 19-degree field of vies and a full-core 640 x 360 picture, perfect for smaller applications. We fully expect this engine to be showing up at Mobile World Congress 2012 along with all the other smart glasses-like devices that will undoubtedly be showing their tech on the floor. Have a peek at a couple of images provided by Lumus for this newest device and, of course, enjoy the video above of your humble narrator bearing it all for the CES 2012 Lumus model.