LUMO Jacket Review - Fall And Spring Warmth In LED Lights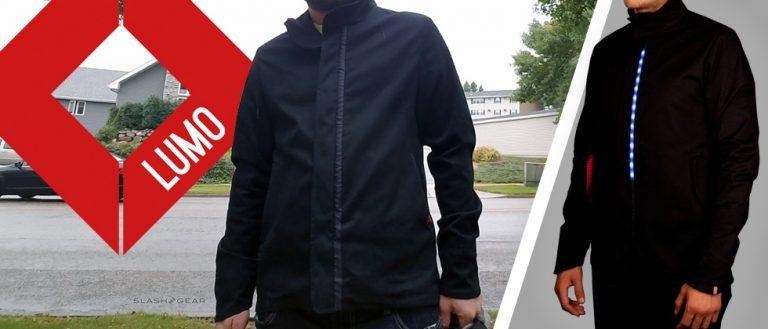 LED lights ride the front zipper cover and the rear rump area of the LUMO Herne Hill Harrington jacket. This is the latest in an expanding line of designs from LUMO, a company that makes all manner of activities safer for pedestrians in darkness. This jacket is made for biking – and for that it's certainly made fit. Up front is a line of white LED lights and along around back is a line of red LEDs, the lot of which blink in a variety of patterns when the wearer presses a button hidden within.
The majority of this jacket is black, which makes it easy to blend in in a crowd – but splashes of bright color make it feel as though the company kept subtle fashion in mind. The white polka-dots on red are a bit much for my sensibilities, but the entire strip is kept hidden while the jacket is being worn.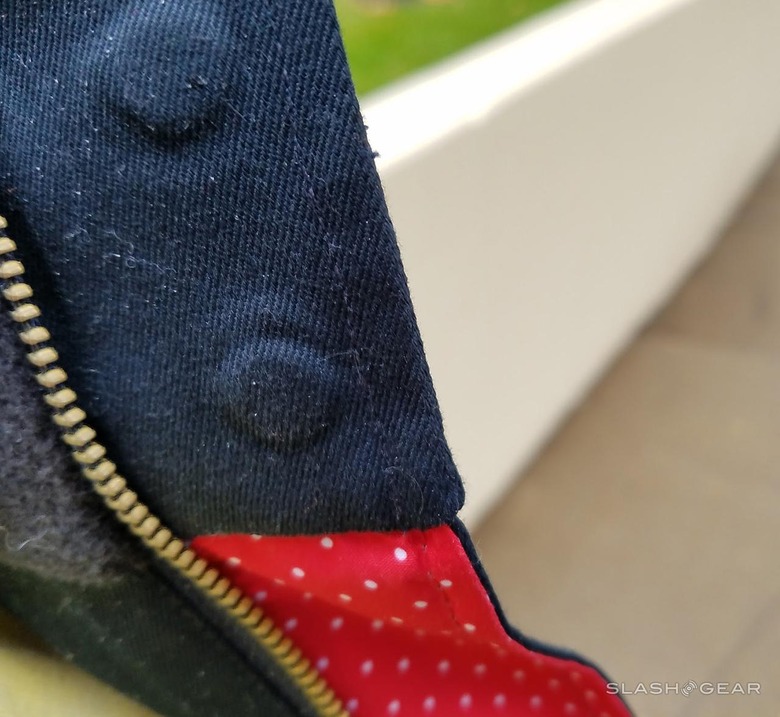 Two magnets at the head of the zipper cover keep the polka-dot strip from view and the LED strip visible.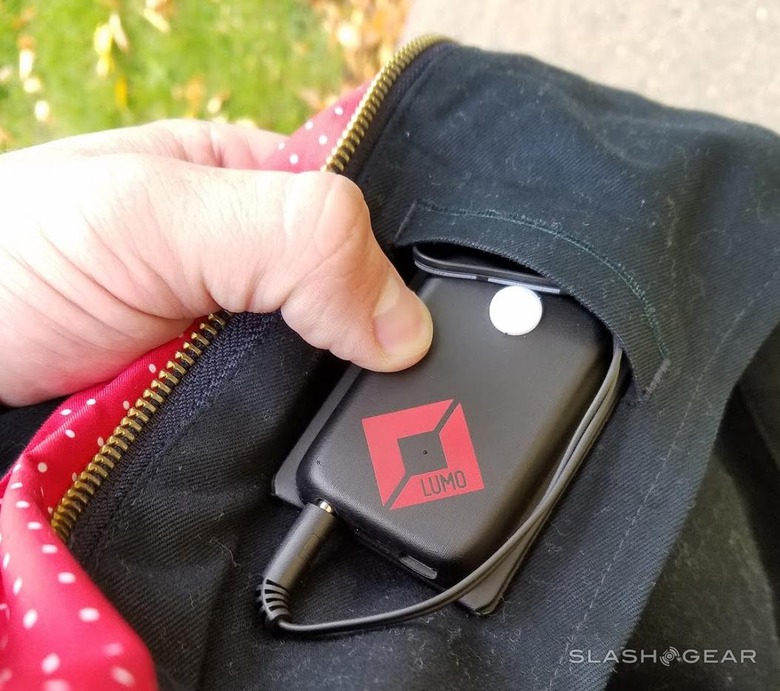 Both LED strips are protected by exterior waterproof material and both are connected to a single battery/controller which resides in an inside pocket on the left front of the jacket. Control is simple, with a large button switching between off and on as well as a variety of blink patterns.
The battery inside this jacket is charged with micro-USB and keeps a charge that allows the jacket's two LED strips to blink for several hours at a time. We've seen it work for 5+ hours in one stretch. The battery is a 1100MAH 3.7V Lithium Polymer unit with a single button for control.
I would like that the LED strips could remain ON instead of being relegated to blink patterns – but I might just have to keep my TRON fashion dreams separate from my biking safety.
This jacket's tag suggests and that it's made up of 97% cotton and 3% Elastane. LUMO adds that it's made breathable and water resistant with 3XDRY technology.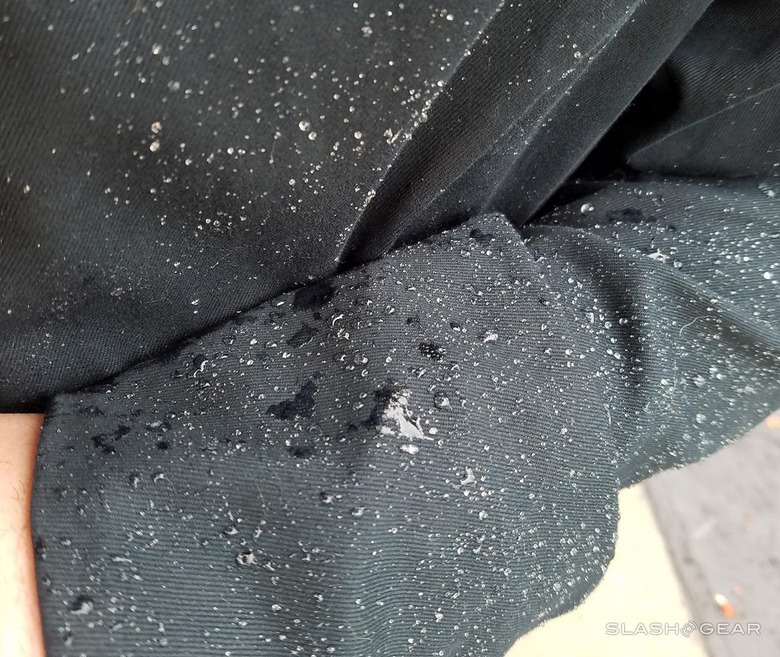 While we've not tested the jacket in extremely heavy rainfall, light sprinklings have resulted in a dry and cool end user. I stayed dry and, thanks to a pair of backside gills, the one place I'd normally get sweaty in such a situation, my back, was kept from getting overheated.
This jacket is not so light as a windbreaker, but certainly not heavy enough to be used through a North Dakota winter. It's perfect for both Fall and Spring weather 9 times out of 10.

The LUMO Herne Hill Harrington jacket is one of several original LUMO designs, part of a collection which has just expanded to the LUMO London Central Collection, live on LUMO's KickStarter which can be found through the company's LUMO homepage right this minute.
This jacket can be had through that KickStarter for a cool $162 USD, half the price it'll cost through LUMO online otherwise. It's very well worth the cost, of that you can be sure.