Lumigon T3 smartphone has a night vision rear camera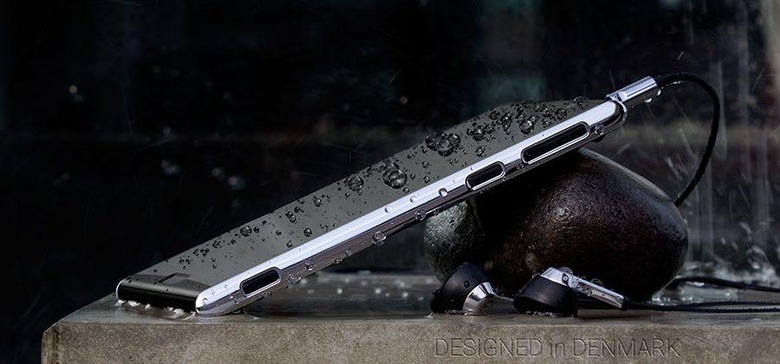 Lumigon has unveiled a new smartphone called the T3 that has some interesting features packed away inside. The T3 is constructed from stainless steel and damage resistant glass. The screen is a 4.8-inch Super AMOLED and the smartphone has both physical and soft keys for navigation. The smartphone packs three different cameras.
The front camera is a 5MP unit with flash and zoom. The main rear camera is a 13MP 4K unit with PDAF auto focus and dual tone flash. The third camera is on the rear and is a 4MP night vision camera with dual IR flash that allows photos to be taken in complete darkness. The phone supports dual Nano SIM cards with hot swap capability.
That 4.8-inch 1280 x 720 AMOLED screen is covered in Gorilla Glass 4 and the phone supports wireless charging. The device has a USB port that is both dust and water-resistant. Stereo speakers provide improved audio quality. The chipset is a 2.2 GHz 64-bit octa-core unit with 3GB of RAM and 128GB of internal storage. Android 6.0 runs the show with OTA updates available. Power is from a high capacity lithium-ion battery of undisclosed capacity.
Integrated sensors include a 360-degree fingerprint reader, accelerometer, compass & gyro GPS with GLONASS/BEIDOU/ANT+, temperature sensor, altimeter, light, and hand wave sensors. The smartphone packs Bluetooth, external HDMI output, audio jack, WiFi, and NFC. Android Beam and payment is supported and the T3 has an IR receiver and transmitter inside. The entire phone is dust and water-resistant and measures 137 x 69 x 7.9mm and weighs 145g. Lumigon will offer the phone in black, white, or orange colors for $740 in the US. The black version is available now with the white and orange versions launching later this month.
SOURCE: Lumigon