Lumia RM-1052 prototype sighted, could be the McLaren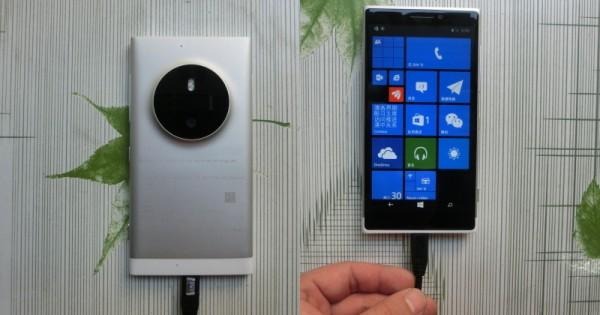 Microsoft might have closed the last chapter of Nokia's Lumia book, but the story is far from over, especially with many unanswered questions left hanging. One of those pertain to the supposed Lumia 1020 successor, a smartphone codenamed "McLaren". Aside from continuing the 1020's photography lineage, this McLaren was supposed to also bear a "3D Touch" interface. However, it was rumored to have been axed mid year and vanished without a trace. That is, until this RM-1052 prototype surfaced in China, which could very well be that stillborn smartphone.
The Lumia 1020 made headlines because of its 41 megapixel PureView camera, making it one of the highest in the smartphone market. As more and more smartphones got sophisticated cameras, there was some curiousity about how Nokia, and Microsoft, would follow up on that device. The McLaren, however, seemed to be trying to appeal to a different crowd, rumored to have a Kinect-like interface that used air gestures instead of touch ones only. Given how the device seems to have been silently killed, we may never know what came out of it.
This RM-1052 being sold off for around $260 (1,588 RMB) is clearly marked as a prototype. But a prototype of what? Some clues that this would be an updated Lumia 1020 include the large camera setup at the back that was peculiar to the Lumia 1020. As an upgrade, it was also noted to have a 5-inch screen but with 1080p resolution this time around. It also seemingly has an aluminum body all throughout, except for a small strip at the bottom.
But there are also hints that this might not be the mythical McLaren. There is very little, to none, indicator or clue of a new 3D Touch interface. And as a successor, there seems to be some areas where Microsoft skimped a bit, like the LED flash and the dedicated camera button. If this RM-1052 is truly a prototype of a product that is still to come to market, versus one that has been scrapped, it might come with a mixed bag of features and design. But the evidence is also piling up that this might not be the McLaren you are looking for.
SOURCE: Taobao