Lumia 950 XL with Windows 10 for ARM just got easier with this tool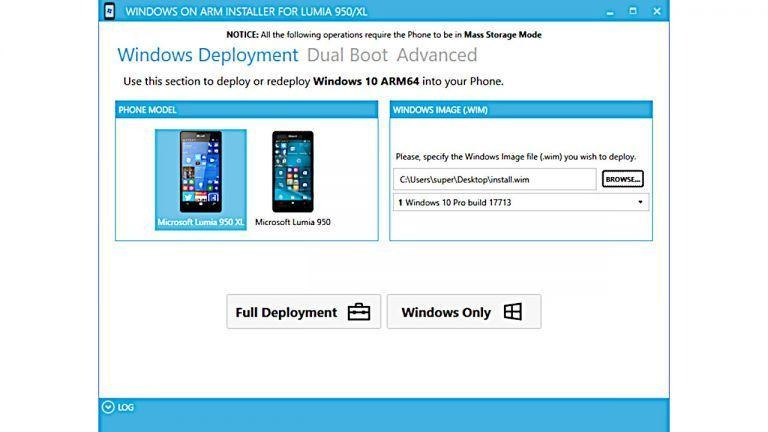 Launched in late 2015, the Lumia 950 XL, next to the HP Elite x3, was the last great Windows Phone. But with aged hardware and an obsolete operating system, the phone may seem to be completely useless now. Ironically, it seems to have actually gotten a resurgence in popularity thanks to a few new hacks. But now, thanks to the cumulative work of a few such tinkerers, almost anyone can easily install Windows 10 on ARM on the Lumia 950 XL and prolong the device's usefulness in a completely different way.
This really should have been the pinnacle of Windows's mobile incarnation. Or at least that's what fans have hoped for in Microsoft's Windows 10 Mobile plans. The ability to run a "real" Windows 10 OS on a smartphone would have been great, though perhaps not practical. At least now believers can test whether that theory makes sense in practice.
Installing the ARM-based version of Windows 10 has been possible for quite a while now but the process has been tedious and difficult. But thanks to the work of developer José Manuel Nieto, more daring butt less technical users can try their hand at it as well. They need to have unlocked Lumia 950 XL first but, fortunately, Microsoft provided its WPInternals tool as a farewell gift for the Windows Phone faithful.
The tool will require downloading a few files that Nieto is distributing for convenience. The usual disclaimers and warnings apply when installing an unsupported OS on a no longer supported phone. But for those really worried, they can even dual boot between Windows 10 Mobile and Windows 10 on ARM.
Of course, the Lumia 950 XL runs on old hardware that's not meant to run a desktop version of Windows anyway. Aside from performance considerations, adventurers wiill also have to make do with an interface that wasn't designed for such a small screen. Still, Windows on ARM is at least still supported, unlike Windows 10 Mobile.