Lumia 950, 950 XL, 550 slides spill most of the beans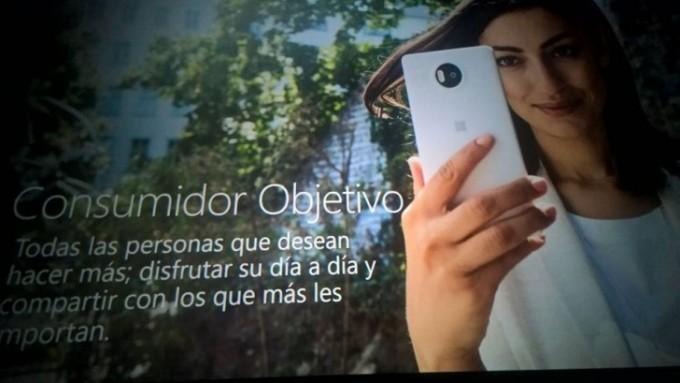 While the Android faithful are preparing for Google's big event and Nexus smartphones debut on Tuesday, those on Microsoft's side of the fence are also preparing for something similarly big further ahead. Next month, Redmond is expected to announce a few new devices, chief among which could be its fresh new batch of Lumia smarpthones. Leaked repeatedly and under inconsistent names, new slides reveal and confirm some of the specs for its upcoming smartphones, which might finally include a Lumia flagship that users will indeed want to have.
Codenamed Talkman and Cityman and once referred to as the 940 and 940 XL, the Lumia 950 and Lumia 950 XL seem poised to be Microsoft's entry into the top-tier smartphone race, bearing some of the highest specs in the market and above any of its Lumia brethren to date. Both for example, bear a Quad HD screen, 5.2 inches on the 950 and 5.7 inches on the 950 XL. The smaller Lumia runs on the hexa-core Snapdragon 808 while the larger one gets the octa-core Snapdragon 810. Both have 3 GB of RAM and 32 GB of expandable data storage. And that's just for the core specs.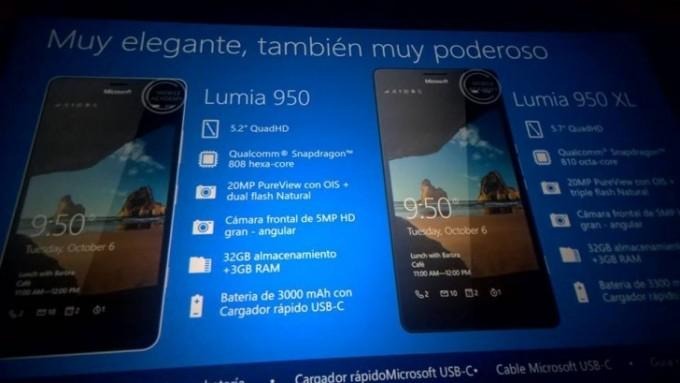 Both smartphones will also bear a 20 megapixel PureView main camera with OIS, complete with triple LED flash on the 950 XL and dual LED flash on the 950. Both also have the same 5 megapixel front selfie cam. They also both have iris scanners to showcase Microsoft's new Windows Hello security. The Lumia 950 naturally has a smaller 3,000 mAh battery compared to the 3,300 mAh on the 950 XL. Both are charged via USB Type-C as well as Qi-compatible wireless charging. Both also support Windows 10 Continuum via a special connector.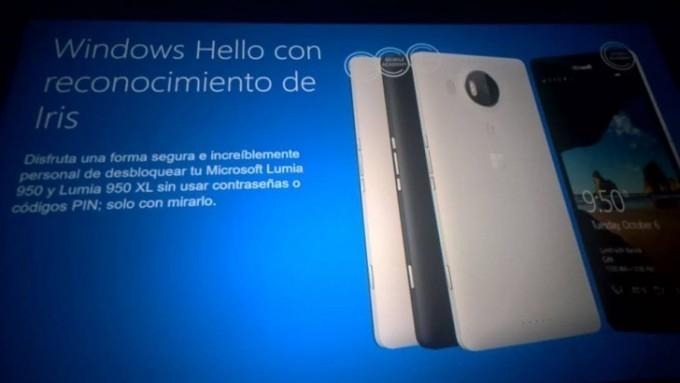 In contrast, the Lumia 550, which was just leaked last week, is Microsoft's entry on the low-end, with a 1 GHz quad-core Qualcomm CPU, 1 GB of RAM, and a 5-inch HD display.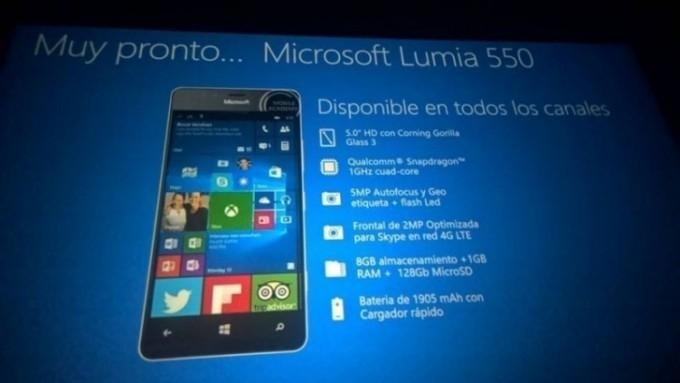 While the slides do confirm the essential features of Microsoft's upcoming smartphones, they do leave out some of the more interesting ones still open for speculation or wishful thinking. Like whether the Lumia flagships will actually be made from premium material or stick to Microsoft's polycarbonate fetish. Or whether the Lumia 550 does have an iris scanner as previous leaks indicate. We'll find out soon enough in Microsoft's October 6 press date next week.
VIA: GSMArena