Under Nokia's regime, there'd be half a dozen or more Lumia smartphones popping up in a year. Now owned by Microsoft, that seems to have cut that number a bit. That doesn't mean, however, that Microsoft won't be churning out new models. In fact, here we have rumors of two Lumia smartphones coming out this year but first making a stop at China's certification agency. Those two, which might either be the Lumia 750 or Lumia 850 or both, are still in addition to the Lumia 650 rumored last month.
Not much is known about this Lumia 750/850 as the certification sighting doesn't reveal much information. Other than the fact that it won't have fast charging. A disappointment but not unusual since this smartphone is believed to be a slightly higher mid-range device. The certification does call it the RM-1182, which sets it apart from the RM-1152, the model name for the Lumia 650 as seen in a US FCC filing,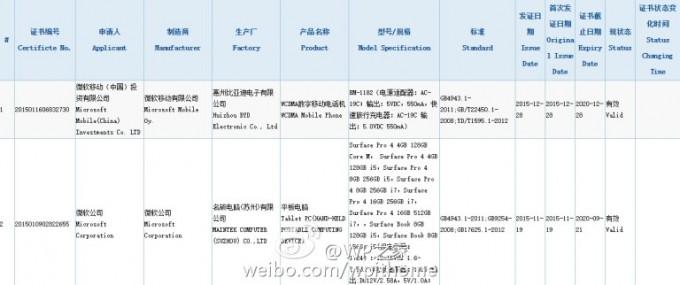 That Lumia 650 is expected, or wished for, to have a slightly metal design despite the entry-level specs. If so, perhaps the Lumia 750/850 will have that same touch of metal with slightly higher hardware. That would be a very welcome break from the otherwise mostly polycarbonate plastic members of the Lumia family.
The Lumia 850, on the other hand, is said to have a larger 5.5 or 5.7 inch Full HD display and a near top of the line Snapdragon 615. Depending on the rest of the specs, that could make it eligible for Windows 10 Mobile's Continuum feature, which could make the Lumia 850/750 a more affordable alternative to the Lumia 950/950 XL flagships.
Based on the leaked timetable from T-Mobille, these two new Lumia smartphones, aside from the Lumia 650 which is already late, would arrive some time in the first quarter of this year. With MWC 2016 around the corner, that could very well be opportunity Microsoft is waiting for to unveil these smartphones.
VIA: NokiaPoweruser