Lumia 730 surfaces in photo with Debian Red firmware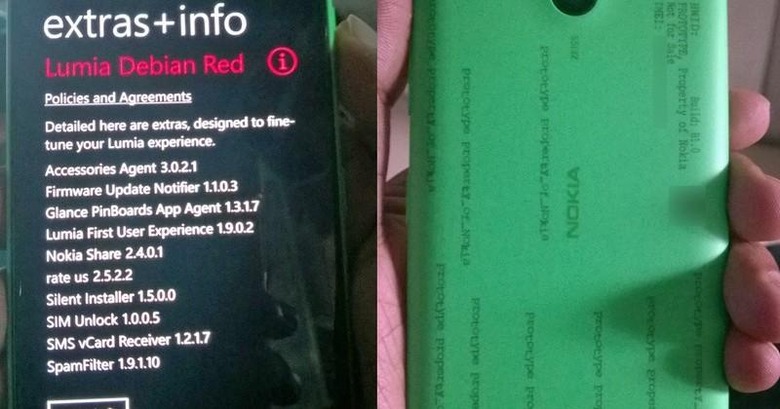 Nokia's upcoming Lumia 730, codenamed Superman, has surfaced in a couple images with a green shell and a screen displaying the firmware Lumia Debian Red (not to be confused with the Linux distro). This phone is said to be the successor to the Lumia 720.
The phone, which leaked late last month as the so-called selfie phone (in addition to the rumored Lumia 830), has surfaced in two images acquired by the folks at Windows Phone Central. The phone is distinctly Lumia in design, and will be a mid-range handset when it arrives.
According to rumor, the Lumia 730 harbors a 5-megapixel camera rather than the typical lower-res cameras usually found on the front of smartphones. This is to target the so-called selfie generation, allowing users to snap higher quality headshots.
The camera aside, the Lumia 730 is said to have a 4.7-inch display, and the bright green backing seen in the image above. No other specs have leaked at this point, save for the firmware information that can be seen in the image above (check out the gallery for the full-sized image).
SOURCE: WPCentral