Lumenus smart jacket for cyclists has built-in LED turn signals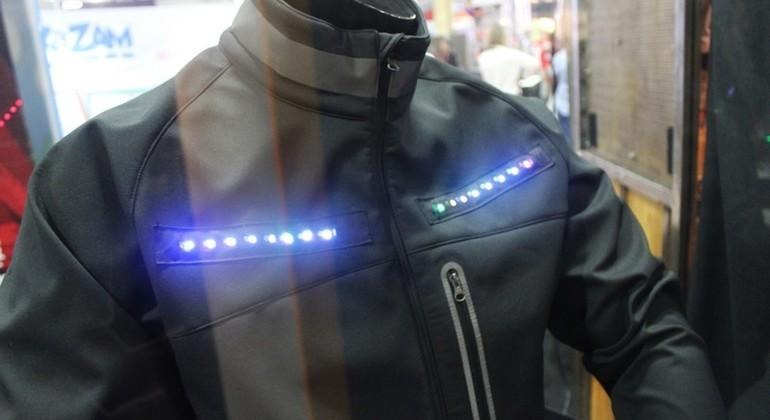 Lumenus, an LA-based company, has introduced a smart jacket for cyclists that is designed specifically to keep them safe — and not just in terms of preventing road rash. The smart jacket features integrated LED lights in strategic places that light up for extra visibility and function as blinking turn signals, alerting nearby drivers of your intention to turn and, at night, the fact that you're on the road with them.
The idea is that visibility is one of the most important aspects for cyclist safety when on a road shared with vehicles. Also important is a vehicle driver's knowledge of what the cyclist plans to do — if they happen to not understand a hand-based turn indicator, for example, a wreck may result when the cyclist turns.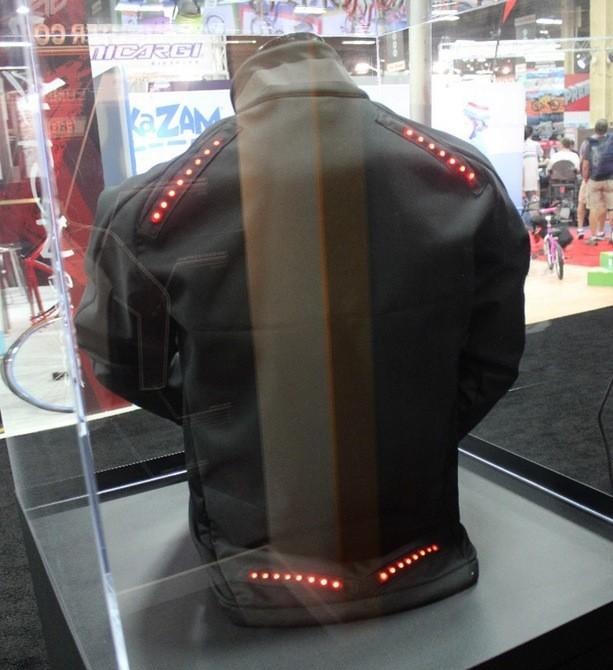 This new smart jacket addresses both of those problems by integrating several rows of bright colored LEDs, which double as turn signal indicators. Unlike some similar jackets, however, this jacket triggers the signals automatically based on GPS data coming from a paired smartphone (assuming a navigation app is being used).
This enables the cyclist to focus on the road rather than fumbling with an indicator trigger. The blinking indicators also signal to the wearer when he or she should turn. Red lights on the back of the jacket serve as brake lights (based on motion data from an accelerometer).
This is only one of many smart clothing items the company has planned. The Lumenus jacket isn't yet available; it'll be arriving via a Kickstarter campaign next month alongside some other so-called smart apparel items, the price range for which will reportedly span $100 to $499 USD.
VIA: Gizmag