Lumenati CS1 turns iPhone 6 into an old school video camera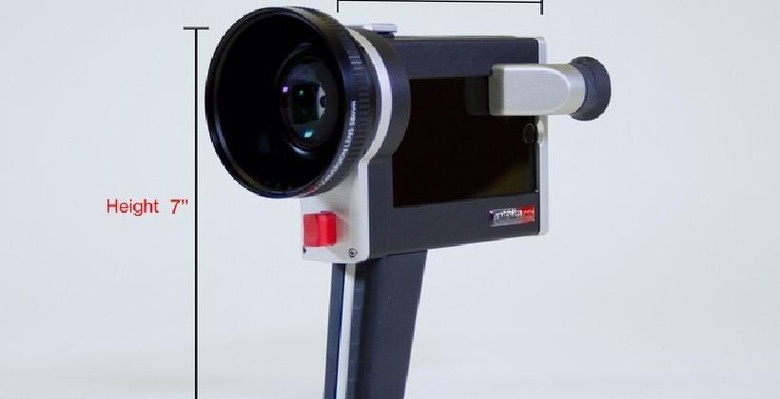 Anyone who was around back in the 70s or 80s will remember how big and bulky video cameras were back then. Today most video recording is done on smartphones with solid-state storage inside or memory cards. In the past, you needed film that had to be developed to shoot home movies. A new smartphone case called the Lumenati SC1 has debuted that turns your iPhone 6 or iPhone 6S into an old school style video camera.
The smartphone case is on Kickstarter right now and users will have to choose from one of two versions to fit the iPhone 6 model they use. The smartphone slides into the case putting the touchscreen out so it can be used while inside the case. An app for video editing is included and the case works with different lenses to change shooting styles.
Available lenses include wide angle to telephoto and use standard 58mm sizing. Recording is activated with a red trigger on the front of the Luminati CS1 and the included app also for manual control over video settings. A cold shoe lets users add lights, handles, and other accessories.
The project is seeking $75,000 on Kickstarter and has raised over $40,000 with 29 days to go. The Lumenati CS1 starts at $199 for the vase, lens wipe, and a .45 wide-angle lens. For $220, users can add a 2x telephoto lens. For $275 users get two lenses and a sport handle. Shipping is expected to happen in February 2016.
SOURCE: Kickstarter